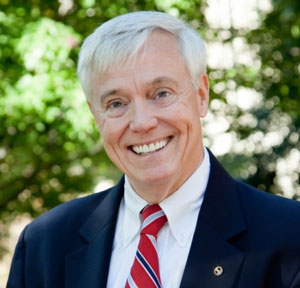 Virginia House of Delegates Speaker Bill Howell (R-Stafford) welcomed the White House's proposal to allow drilling for oil and natural gas off the coast of Virginia. The White House announced the proposal Tuesday as part of the Department of Interior's five-year plan.
"This welcome news for Virginia comes at a time when our economy needs a boost. For years, Republicans and Democrats alike have agreed that Virginia should tap the natural resources available along our coast, but President Obama has stood in the way. This is a long-overdue announcement that will benefit both our Commonwealth and our nation.
"By safely and responsibly utilizing the abundant supplies of oil and natural gas off our coast, we can create new jobs, strengthen our economy and decrease our nation's reliance on foreign energy. Studies estimate offshore drilling will create thousands of new jobs in energy, research and development, and construction. The royalties and increased economic activity will generate hundreds of millions in revenue for the Commonwealth. Increasing domestic energy production helps lower energy prices for Virginia consumers and makes our country more energy secure.
"I applaud the White House for reversing course and allowing offshore drilling exploration to begin. Virginia has a tremendous opportunity to responsibly capitalize on our abundant natural resources. We must continue to support policies that encourage energy production and development in order to create good jobs and strengthen our economy. "
The Department of Interior released its five-year plan Tuesday. The plan permits the sale of oil and gas leases off the Virginia coast beginning in 2017. President Obama placed a moratorium on offshore drilling in 2010.