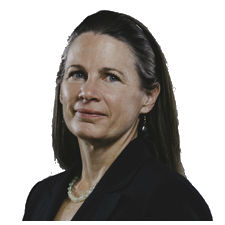 Op-ed by Karen Kwiatkowski
What if you lived in a part of Virginia dominated by poultry, hay and cow-calf agriculture, and yet your Congressman of nearly a quarter of a century was a city lawyer from Massachusetts, who thought ethanol subsidies were a good idea, spending your tax dollars to raise your feed costs year after year?
What if your Congressional district was home to well over a dozen institutes of higher learning, in a technological age, and your Congressman responded not to their needs, but to West Coast lobbyists to preserve decades old digital copyrights law, filling his campaign chest by stifling innovation ?
What if you, like many of your neighbors, supported first amendment rights for the various groups known as "Tea Parties" and yet your 12-term Congressman who had headed the House Judiciary Committee for nearly four years agreed to consider impeachment hearings for IRS appointees for targeting tea party groups ONLY after the House Freedom Caucus forced him to last week?
What if your Congressman was never a member of the House Freedom Caucus?
What if your long-serving Congressman is close friends and political allies with removed House Speaker John Boehnor and successfully primaried whip Eric Cantor?
What if your Congressman was currently offering a "free" bus for Republican delegates from the 6th District to their district Republican convention on May 21st to choose national delegates and key Republican committee seats – but only if they vote for who you tell them to vote for?
What if your Congressman didn't understand how modern technology works in the cable business, as stated by Techdirt magazine in early May 2016, yet persisted in pushing the wrong kind of regulations for it?
What if your "republican" Congressman voted to fund Obamacare again and again, while simultaneously telling constituents that he opposed it, again and again?
What if your Congressman had advocated for federal government domestic surveillance, beyond Constitutional statutes, and blindly supported the USA Patriot Act and its extension called the USA "Freedom" Act despite constitutional questions on the legality and ethics of this surveillance and data gathering on US citizens?
This list could go on and on, and it will continue to grow, as long as we continue to send Bob Goodlatte back every two years to vote for more government spending, and more government interference in our lives, year after year.
We have a choice on June 14th to send a different kind of Republican to represent us in the House.  Harry Griego, a military veteran, professional pilot, dedicated to the Constitution and limited government, is a change that is long past due for the 6thDistrict.
Let's retire Bob gracefully, and leave him to his world of expensive suits and "it's the best we can hope for" explanations to his constituents.
Let's send a conservative warrior, who believes in limited government, and who will be a part of limiting that government through strict Constitutional votes, and partnering with likeminded Congressmen and women, who truly care about reducing federal debt and overreach.
Vote with me for Harry Griego on June 14th!
Karen Kwiatkowski is a member of the executive committee of the Republican Party of Shenandoah County, the immediate past president of the Republican Women of Shenandoah County, and a former candidate for the Sixth District Republican congressional nomination.