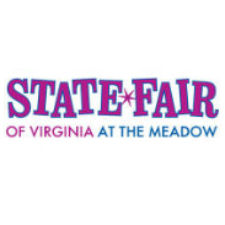 There will be lots to celebrate at the 2014 State Fair of Virginia, including exciting rides, cuddly animals, great foods and exhilarating entertainment.
Add to that list Virginia Midway, the State Fair's new signature craft beer. The pleasing-to-the-taste-buds wheat beer will be on tap throughout the fair's 10-day run, which will beginSept. 26 at The Meadow Event Park in Caroline County.
Virginia Midway will be sold at two locations on the property, along with other Virginia craft beers.
Made by Goochland County's Midnight Brewery, it has garnered rave reviews from customers at the Midnight tasting room. "Virginia Midway has been a hit since the day it was put on the tap at our facility," noted owner Trae Cairns. "It's a beer everyone enjoys."
Virginia Midway is an unfiltered wheat beer that contains malted wheat, local honey and Cascade hops. "We are honored to provide the State Fair's official craft beer, and we hope that fairgoers will enjoy it," Cairns said.
The fair and Midnight worked out a partnership in May. Shortly thereafter, the beer was brewed and then put on tap at the brew facility's tasting room. To keep the arrangement a secret, the beer was given a temporary name, Need to Know, until a ceremony was heldJune 12 to announce the partnership.
"This gave Trae and the fair an opportunity to test-market the product to make sure it was worthy to represent the State Fair," explained Greg Hicks, the fair's vice president of communications. "The fair strives to offer the best of Virginia in a variety of disciplines, including great beer. That's part of our mission, to showcase excellence."
This is the second year the State Fair has offered Virginia craft beers. For 2014, the lineup has been expanded, and craft beer will be available all 10 days and nights.
"With the meteoric rise in the craft brewery industry, especially in Central Virginia, we felt it was important to expand our selection and availability," Hicks added.
There are now 84 active craft breweries in Virginia, according to the Virginia Craft Brewers Guild. The industry has created more than 8,000 jobs and poured $623 million into the state's economy.
Only a few breweries are growing their own ingredients, but new legislation could encourage more to start growing hops and barley. Farmers seeking to diversify their crops might consider growing hops and barley for the craft beer market. Many craft breweries are located in urban areas but purchase locally grown ingredients.
Currently most of the hops grown in Virginia are used by brewers. Barley growers are showing an interest in growing the malt-type barley used in craft beers, with production jumping in recent years. Local breweries also use a small portion of Virginia's annual 14.8 million bushels of wheat in their beers.
"The craft beer movement parallels the emphasis on locally sourced foods and the greater appreciation of local flavor," Hicks said.
As an added educational opportunity for fairgoers, Cairns and Midnight Brewery will give a beer-making demonstration at 2 p.m. on Sept. 30 near the Horticulture Pavilion in the fair's Harvest Landing area. Three days earlier, at 10 a.m. on Sept. 27, the Rusty Beaver Brewery of Caroline County will offer a similar demonstration in the same location. Both demo batches will be non-alcoholic.
The 2014 State Fair of Virginia will open Sept. 26 and run through Oct. 5. Information is available at StateFairVa.org.
The State Fair is held each fall at its permanent home at The Meadow Event Park in Caroline County. The fair's mission is to increase agricultural and natural resource awareness and interest through educational programs, exhibitions and competitions in a fun, family-friendly setting.