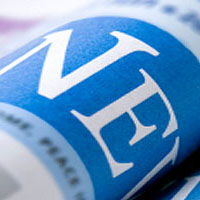 Agritourism farmers, economic development staff, and local government leaders will gather on Tuesday and Wednesday, March 10-11, at the Stonewall Jackson Hotel in Staunton, to explore innovative ideas on agritourism at the 2015 Virginia Conference on Agritourism in the Creative Economy.
This state level conference offers attendees two days filled with fresh ideas on event planning, marketing, regional networks, zoning and conservation, financing, legal structures, farm craft breweries, profitability outlook of wineries, bed and breakfast operations, food safety, and experience-based tips  to make agritourism businesses a success in the rural economy.
Special guests include the Honorable Maurice Jones, Secretary of Commerce and Trade;the Honorable Todd Haymore, Secretary of Agriculture and Forestry; Ms. Mary Rae Carter, Special Advisor for Rural Partnerships; and Dr. Ed Jones, Director of Virginia Cooperative Extension.  On Tuesday afternoon, Shenandoah Valley's Fields of Gold will sponsor farm tours featuring Cestari Sheep and Wool Company, Mt. Crawford Creamery, Polyface Farms, Meadowcroft Farm, and White Oak Lavender Farm. On Wednesday, attendees will meet agritourism entrepreneurs, share successes, and explore the challenges during the afternoon's Agritourism Showcase. "We are delighted that our region was chosen to host the state's first agritousim conference and for us to showcase our award-winning agritourism program known as Fields of Gold," said Bonnie Riedesel, Executive Director of the Central Shenandoah Planning District Commission.
"Every session is packed with engaging speakers and tools for Virginia's agritourism industry" said Martha Walker, community viability specialist for Extension.  "Our team is thrilled to have Martha Glass, executive director of the National Agritourism Networking Association and North Carolina's Annie Baggett along with Tennessee's Pamela Bartholomew on the list of session presenters," said Chris Cook with Virginia FAIRS.
Register on-line by visiting http://tinyurl.com/AgritourismConference2015 and completing the registration form before February 26.  You may register for one day ($95) or both days ($135).  For more information, contact Dr. Martha A. Walker, Virginia Cooperative Extension, by phone at 434-766-6761 or by e-mail at [email protected].
The conference is sponsored by Virginia Cooperative Extension, Central Shenandoah Planning District Commission, Farm Credit, Virginia Association of Counties, Virginia Department of  Agriculture and  Consumer Services, Virginia FAIRS, Virginia Tourism Corporation, and USDA Rural Development.
If you are a person with a disability and desire any assistive devices, services or other accommodations to participate in this activity, please contact Martha A. Walker, Central District Office, at 434-766-6761 during business hours of 8 a.m. and 5 p.m. to discuss accommodations 5 days prior to the event.  *TDD number is (800) 828-1120.