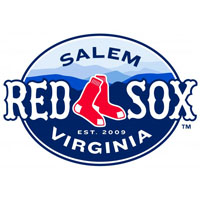 Jorge Alfaro went 5-5 with three singles, a double, and a triple as the Myrtle Beach Pelicans ran away with game one of the series with the Salem Red Sox by a 12-5 final. Alfaro drove in four runs, including a three RBI triple in the victory.
Sam Stafford picked up the victory for the Pelicans in relief. Stafford pitched three scoreless innings out of the bullpen, allowing just one hit. Victor Payano got the start, lasting four innings, also allowing just a hit, and three runs. Corey Littrell was the loser for the Red Sox, allowing eight runs and seven hits in three and one third innings.
Along with the offense, the story of this one was the walk. Myrtle Beach pitchers walked 13 Sox batters. Payano walked six, Stafford walked three, and Cody Buckel walked four in two innings of relief. In fact the Red Sox scored six runs while only mustering three hits all night.
The Sox struck for two in the top of the first. Payano walked five consecutive batters, allowing both runs to score without a Red Sox hit. Myrtle Beach added a run off of Littrell in the second, when Hanser Alberto singled home Alfaro. In the third, the Sox got their first hit when Mario Martinez homered to left to make it 3-1 Sox.
Then the Pelicans turned the tide of this game in the bottom of the fourth. Three singles off Littrell loaded the bases with no one out. Littrell hit Chris Garia to bring in the first run. Then a three run double by Nick Williams gave the Pelicans their first lead at 5-3. After a walk, another double, sacrifice fly, and one more single and the Pelicans led 8-3.
Myrtle Beach added a run in the fifth on a home run by David Lyon. Then three walks to start the bottom of the sixth led to Alfaro's three run triple which finished the Myrtle Beach scoring at 12.
The Sox added three in the eighth. Two walks and a hit by pitch by Buckel loaded the bases with no one out. Reed Gragnani doubled home all three runs to cut the lead to 12-6, but thats as close as the Sox would get.
With the loss, the Sox fall 6.5 behind the Pelicans in the South Division. These two teams meet again tomorrow. Luis Parra goes for Myrtle Beach with Simon Mercedes on the hill for the Sox. First pitch is at 7:05.