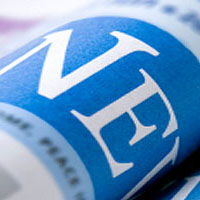 Shenandoah National Park fire personnel have walked the entire Rocks Mountain Fire perimeter looking for areas that may still be burning.  Firefighters did not detect any open flames or smoke within the burn perimeter; therefore, the Rocks Mountain Fire has been declared 100% contained.  However, due to the high winds forecasted for the area today, fire management staff will continue to monitor the fire area over the next couple of days.  A controlled date for the fire is expected next week.
The fire, which was reported to the park at approximately 3:10 p.m. on Friday, February 28, 2014, has been mapped at 464 acres.
Until the Rocks Mountain Fire has been declared controlled, the following trails remain closed:  Riprap, Wildcat Ridge, Rocks Mountain and Paine Run.