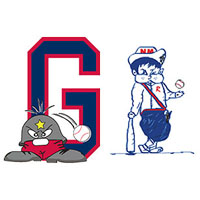 Robert Pearson was masterful on the mound for Waynesboro, and the Generals got solid offensive production from the top of the order in an 8-1 win over New Market at Linco Park at Kate Collins Field Friday night.
The win is the fourth in a row for Waynesboro, which has gone 11-5 in its last 16 games to climb over the .500 mark for the first time since June 18.
Pearson (1-3, 5.65 ERA) gave up one run on four hits in seven innings of work, striking out eight and walking one, throwing 89 pitches, 63 for strikes.
The 1-2-3 hitters in the order for Waynesboro – Michael Brosseau, Chris Cook and Clayton Taylor – each had two hits, and Taylor had four RBI.
Stephen Pitarra, the number nine hitter in the lineup Friday night, was 3-for-3 at the plate with two RBI and four runs scored on the night.