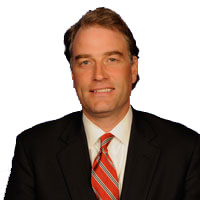 A little over a year ago, we learned of the unacceptable actions by employees at the Department of Veterans Affairs around the nation that resulted in tragic outcomes for those who have sacrificed so much to protect our nation's freedoms.  These reports were deeply troubling because unwieldy government bureaucracy prevented our veterans from receiving the care they have earned and deserve.  We must always remember that it is because of these brave men and women's service and sacrifice that we live in the most free and prosperous nation on earth, and it is our duty to fulfill our promise to these American heroes.
In the wake of these reports, I heard from many concerned local veterans – those who are most directly affected by the VA's incompetence.  A group of Charlottesville-area veterans suggested that changing the culture of the VA and reforming its practices could only be achieved by applying rigorous third-party scrutiny to the agency's management and operations on a regular basis.
I introduced the Veterans Administration Legislative and Objective Review, or VALOR, Act to do just that.  The VALOR Act, which I authored alongside Congressman Tim Walz (D-MN), requires a regularly-occurring, independent audit of the VA, which I am confident will bring about real change and greater opportunities for congressional oversight of the agency.
Currently, VA audits are either conducted internally or by the Government Accountability Office (GAO) if instructed by Congress.  Given all the VA's major shortcomings, it is clear that these tools are not enough to maintain effective oversight over the agency to prevent problems from getting out of control.  The VALOR Act ensures that the VA has another set of eyes on its practices, operations, management, and progress in implementing new reforms.  This type of scrutiny is common in the private sector, and the federal government should be no different.
The VALOR Act also requires that the independent audits be made available to the public, and makes the Secretary of the VA submit a report within 120 days to Congress outlining the findings of the audit and the plans to make improvements based on the findings.  This new layer of accountability and transparency is essential to ensuring these problems never slip through the cracks again.
We have an obligation to take care of those who have taken care of us, and it is our responsibility to make sure they receive the highest level of care.  It is that simple.  We in the House remain committed to holding the VA accountable and ensuring our veterans receive the level of care and service worthy of their tremendous sacrifice.
Last week, the House passed the VA Accountability Act in a bipartisan vote to provide the VA Secretary increased flexibility in removing poor-performing VA employees, to provide improved protections for whistleblowers, and to strengthen accountability and performance measures for senior executives.  The VALOR Act will build on the reforms we have developed and bolster the oversight we conduct as we push the VA to improve their performance.
Our veterans deserve a level of care worthy of their tremendous sacrifices.  I am grateful to all Fifth District servicemen and women for their service and their advocacy on behalf of their fellow veterans.  I look forward to working with Congressman Walz and my colleagues to see this crucial legislation through the legislative process.
If you need any additional information or if we may be of assistance to you, please visit my website at hurt.house.gov or call my Washington office: (202) 225-4711, Charlottesville office: (434) 973-9631, Danville office: (434) 791-2596, or Farmville office: (434) 395-0120.
Robert Hurt represents Virginia's Fifth District in Congress.