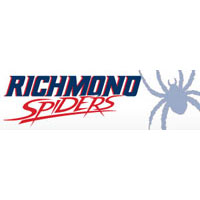 William & Mary's Marcus Thornton scored a game-high 37 points, but Richmond was able to hold on for a 68-67 win in an exciting intra-state rivalry game.
The Spiders won the 200th meeting between Richmond and William & Mary pushing UR's all-time series lead to 103-97. The game featured 10 ties and nine lead changes and no team led by more than seven points.
After Thornton tied the game with a three-pointer with 5:30 left, Richmond's Alonzo Nelson-Ododa tipped in an offensive rebound and Richmond led for the remainder. Omar Prewitt got the Tribe within one point with a jumper with 54 seconds, but then missed the front end of a one-and-one with five seconds remaining with a chance to take the lead.
Richmond's Trey Davis grabbed the rebound, but was unable to convert his two free throws on Richmond's end. Prewitt grabbed the rebound and raced up-court and missed a desperation three at the buzzer.
Richmond's Kendall Anthony and Terry Allen each scored 18 points, a new season high from Allen. 16 of Anthony's points came in the first half and he finished 7-of-12 from the field.
Allen scored eight of his 18 points from the free throw line, adding a team-high six rebounds. His eight free throws tied a new career high. T.J. Cline came off the bench to score 10 points, his fifth double-digit scoring game this season.
Richmond forced 18 turnovers and converted those into 27 points. ur also had more offensive rebounds (11-8) which led to 16 second-chance points.
"Marcus Thornton had the best performance I've seen at the Robins Center," head coach Chris Mooney said. "I feel fortunate to have won the game. We wanted to get our athleticism and our length to show up in the game. That showed up in disrupting them offensively, and getting rebounds. We got some really good offensive rebounds and put-back baskets and had some big hustle plays. Those are inspiring plays. Alonzo Nelson-Ododa, Terry Allen and Deion Taylor did a really good job there."
William & Mary's Thornton came within two points of the Robins Center record for an opponent scoring output. He hit 14-of-18 shots, including 8-of-11 from behind the three-point line. However, Richmond's defense did not allow him to score over the final five minutes of crunch time as the Spiders held on for the win.
The Tribe's Daniel Dixon scored 12 points, while Sean Sheldon grabbed a game-high seven rebounds.
After going down 5-0 to start the game, Richmond ran out to a 14-7 lead after an Anthony layup. However, the Tribe stormed back and tied the game at 17 after a Thornton jumper.
Thornton and the Spiders traded blows throughout the length of the half, but Richmond pulled away after two Anthony free throws with four seconds left. Davis then forced a turnover on the in-bounds play and Anthony grabbed the loose ball and hit a reverse layup as time expired, giving ur a 38-33 lead at the break.
The second half was defined by aggressive defense and the frontcourt strength of the Spiders. Allen, Cline, Alonzo Nelson-Ododa and Deion Taylor were relentless in attacking the Tribe, getting Richmond into the bonus with more than 12 minutes left in the half. The Spiders hit 15-of-22 free throws in the second half, with six coming from Allen.
Davis' aggressive defense, highlighted by a forced turnover where he flew over a baseline table, set the tone for Richmond's backcourt as Anthony and ShawnDre' Jones harassed the Tribe's every dribble.
William & Mary had an opportunity to win the game in the final minute, but Prewitt missed the front end of a one-and-one with five seconds to go, and then missed a buzzer-beater heave.
The Spiders will play another CAA team from Virginia on Sunday with a 2 p.m. road game at JMU.