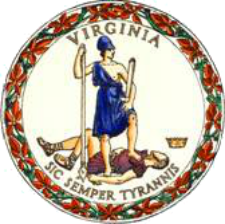 Governor Terry McAuliffe announced Friday that Lidl, one of the fastest growing retailers in Europe, will invest $202 million to establish operations in Virginia. The investment will include $77 million for its U.S. corporate headquarters in Arlington County, creating 500 new jobs, as well as $125 million in a regional headquarters and distribution center facility in Spotsylvania County, creating an additional 200 jobs. The Governor made the announcement after meeting with leaders of the company at Lidl's international headquarters in Neckarsulm, Germany.
Speaking about the announcement while conducting a marketing mission in Europe, Governor McAuliffe said, "I was thrilled to meet with Lidl's company leaders in Germany today to close this tremendous deal. This is a significant win for Arlington County and Spotsylvania County, and the jobs and economic activity it will generate will contribute directly to my administration's work building a new Virginia economy. Lidl's investment demonstrates Virginia's ability to attract companies from all over the globe."
"We are excited to have another international company choose Virginia as its gateway to the United States," said Maurice Jones, Virginia Secretary of Commerce and Trade.  "Attracting global companies to the Commonwealth is a huge part of our strategy to grow and diversify Virginia's economy. Lidl's announcement is a great testament to the many assets Virginia offers companies around the world. We have outstanding talent, strong infrastructure, a pro-business climate and great incentives, making the Commonwealth a great place for business. We look forward to continuing the partnership with Lidl for years to come."
Lidl currently operates nearly 10,000 stores in 26 countries throughout Europe. It is part of the Schwarz Group, which is the largest retailer in Europe and one of the largest in the world. Lidl has a simple philosophy – focusing on offering customers top quality fresh goods and grocery products at the most competitive pricing in convenient locations. While customers receive amazing savings by choosing Lidl's own great quality brands, they can still shop for their favorite branded goods, available at competitive prices.
"The market opportunities, depth of the talented job force and strategic location that Virginia provides presents an incredible opportunity for Lidl to launch its expansion into the United States," said Brendan Proctor, President and CEO for Lidl US. "We want to thank Governor Terry McAuliffe, as well as the teams in Arlington and Spotsylvania, who recognized Lidl's potential and worked with us to bring Lidl to the area."
The Virginia Economic Development Partnership worked with Arlington County and Spotsylvania County to secure the project for the Commonwealth. Governor McAuliffe approved a total of $5 million in grants from the Governor's Opportunity Fund to assist both Arlington County and Spotsylvania County with the project. The Governor also approved $2 million in funds from the Virginia Economic Development Incentive Grant (VEDIG). VEDIG was established as a self-funded program of performance-based incentives that the Commonwealth awards to exceptional economic development projects with large numbers of employees and very high wages relative to average wages for that particular area. Additional funding and services to support the company's employee training activities will be provided through the Virginia Jobs Investment Program.
"Lidl chose Arlington for its U.S. corporate headquarters because of our commitment to diversifying our economy, a terrific workforce, regional transit connections and access to a major airport," said Arlington County Board Chair Mary Hynes. "Lidl's presence will be an anchor and catalyst for growth in the National Gateway area. We are thrilled to welcome Lidl to Arlington and look forward to working closely with the company to build a successful U.S. presence here."
"Spotsylvania County is pleased to partner with the Commonwealth in bringing Lidl to our area," said Mark B. Taylor, Spotsylvania County Administrator. "We are thankful for the company's large investment in our community and look forward to helping them succeed in their vision."
"I commend Governor McAuliffe for his success in bringing so many new jobs to Crystal City," said Senator Adam Ebbin. "The company will be key to diversifying Arlington's workforce, which has been impacted by federal sequestration. I look forward to welcoming Lidl to Arlington County."
"I am pleased—though not surprised—that Lidl has chosen Arlington for its new U.S. headquarters," said Delegate Rip Sullivan. "Lidl will find that Arlington's talented workforce, long history of trend-setting economic development, fabulous quality of life, world-class education and infrastructure, and diversity make Arlington the ideal place for its company headquarters. I congratulate and thank Governor McAuliffe for adding this latest success to his unparalleled track record of promoting the new Virginia economy and bringing new, high quality jobs to Virginia."
"Job growth and economic development is vital for the long-term success of the Commonwealth," said Senator Bryce Reeves. "I am pleased that Spotsylvania County will be the location of a distribution facility that brings over 200 jobs and countless potential. I am proud of the work that the General Assembly has done over the past four years to cultivate a pro-jobs environment here in Virginia, and I applaud Lidl's decision to invest in our community."
"I'm excited to see such a strong European business choose Spotsylvania and Arlington for their U.S. corporate headquarters," said Delegate Robert Orrock Sr. "This is another example of the pro-business climate of our state and of these two counties in particular. Lidl's investment in our local economy will be a tremendous asset, and I look forward to working with our new corporate citizen."