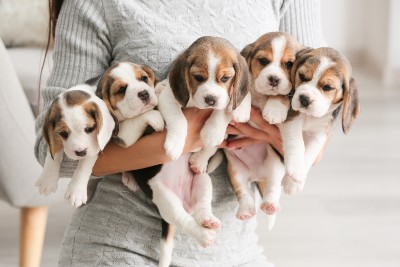 The Charlottesville-Albemarle SPCA will be receiving dozens of beagles as part of the group to be removed from a mass-breeding facility riddled with animal welfare concerns.
The Humane Society of the United States is coordinating the removal of approximately 4,000 beagles housed at an Envigo RMS LLC facility in Cumberland, which bred dogs to be sold to laboratories for animal experimentation.
According to the Charlottesville-Albemarle SPCA Facebook page: "We are honored to be involved in this major lifesaving operation. Now we need your help to place these animals into loving homes."
The beagles will not be immediately made available for adoption. For now, the SPCA is looking for fosters to give them a safe and comfortable place to live.
If you can foster a beagle (or two), the SPCA asks you to email them at [email protected]. Be sure to note this is for a beagle.
If you are interested in adopting a beagle once they become available, you may email [email protected] or complete an application online.
The SPCA is also accepting online donations.