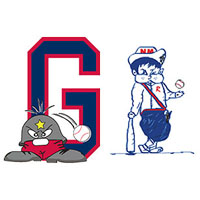 The New Market Rebels jumped out to an early 13-0 lead and cruised from there to win 13-4 in Waynesboro Saturday night.
Generals pitcher John Sebelle (0-1), making his first start of the season, had trouble finding the strike zone early, walking six and hitting a batter before being lifted in the second inning.
Sebelle gave up six runs, all earned, on three hits in an inning-plus.
Reliever Kyle Allen then ran into trouble in a disastrous fourth that saw New Market score seven runs to go up 13-0.
Waynesboro rallied in the bottom of the fourth with three runs, including a homer to center by center fielder Julian Ridings and back-to-back RBI singles by Austin Johnston and Devin Smith.
The Generals added a run in the fifth when Seth Lucio scored on a wild pitch.
Neither team mounted a serious offensive threat from there.
The Generals remain atop the South Division with an 8-4 record. Second-place Harrisonburg lost at Rockbridge 4-1 Saturday night.
First place in the South Division will be up for grabs Sunday night in Waynesboro when the Turks travel to Kate Collins Field to face off with the Generals. First pitch is at 7 p.m.