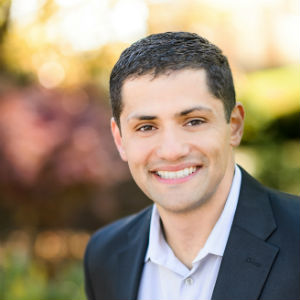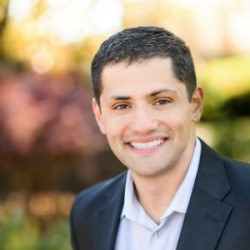 One of the most aggressive and ambitious renewable energy bills was announced today in Virginia. HB 1490, officially introduced by Del. Sam Rasoul, calls for the state to make a swift and just transition to 100% clean, renewable energy by 2035. Just as notably, the bill establishes a moratorium on state agency approval of any fossil fuel projects like the controversial Atlantic Coast Pipeline.
HB 1490 is one of five state bills across the country expected to be introduced this year modeled on the Off Fossil Fuels for a Better Future Act, or OFF Act, a federal bill introduced by Rep. Tulsi Gabbard. Like the OFF Act, it mandates a clean energy transition by 2035, while prioritizing environmental justice and protections for displaced workers in the fossil fuel industry.
The time is now. We cannot continue to push off the transition to a 100 % clean energy. We must aggressively work to get off of fossil fuels for the health, and sake of our community and Commonwealth," said Delegate Sam Rasoul (D-11). "Our actions now determine the reality for the future generations of Virginia. It is our duty to restore, protect, and repair the damages we have done. This bill will ensure our Commonwealth is making positive strides towards a healthy environment."
As lead sponsor of the bill, Delegate Sam Rasoul is paving the way for Virginia to emerge as a climate leader in an era of extreme climate change and global warming.  The sea level in Virginia has risen one to two inches per decade and is one of the highest in the country. Experts believe Virginia's communities will face chronic inundation of seawater by the end of the century.
"The implications of climate change on Virginia are drastic and directly threaten the state's environment, economy and the lives of future generations," said Rebecca Wolf, Virginia organizer for Food & Water Watch. "For decades, communities across Virginia and along the Chesapeake Bay have been severely impacted by pollution from pipelines and coal plants that have harmed public health and the environment. Delegate Rasoul's forward thinking 100% clean energy by 2035 bill is the only true safeguard against incoming climate disaster."
The need to truly transition from fossil fuels to renewable energy is why the bill calls for a moratoriums on import and export terminals, gathering pipelines for transportation of fossil fuel resource that requires the use of eminent domain on private property, refineries of a fossil fuels, and exploration for any type of fossil fuel including fracking.
"If we want better health outcomes, more local jobs and lower energy costs then we must end our Fossil fuel use. This is the decade that matters," said Andrea Miller,  co-executive director of People Demanding Action. "Some of our friends will say we can simply put a price on carbon. We cannot allow rich corporations to sicken and kill poor community members who cannot escape their pollution. Pay to poison is not a progressive value."
Tim Whitehouse, executive director of Chesapeake Physicians for Social Responsibility said, "The negative health impacts of burning fossil fuel have been well established for decades now, but with climate change impacts severely and rapidly increasing, the risks are worse than ever. The production cycle of dirty energy sources like coal, oil, and natural gas cause increased morality and preventable diseases in communities across the U.S.  Climate change will impact Virginia more than most other states. It's up to us to act now to cut our addiction to fossil fuels as soon as possible and lead the transition to 100% clean electricity. A clean energy economy means a stronger, more resilient economy and better health outcomes for all residents of the Commonwealth."
United Nations Framework Convention on Climate Change (UNFCCC) agrees that preventing the planet from warming 1.5°C above pre-industrial levels "would significantly reduce the risks and impacts of climate change." Experts agree staying below 1.5°C of warming will require aggressive action to undo our dependence on fossil fuels. This includes creating a 100% clean energy system.
The bill will require that 80% of the electricity sold by a retail electric supplier by 2027 through 2034 be generated from clean energy. By 2035 all of the electricity sold by a retail person will be required to be 100% clean.