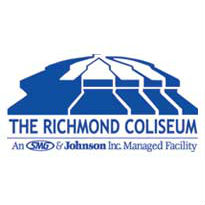 Russian based Draka MMA Federation has partnered with Richmond's Sweat Equity MMA Management to showcase a Pro/Am Mixed Martial Arts fight card on Saturday, May 31, at the Richmond Coliseum, with both unified, and Draka rules bouts.
Tickets for the Richmond show range from $15-$100 (plus applicable fees) and go on sale to the public Friday, April 18 at 10 am. Tickets can be purchased at the Ford Box Office at Richmond Coliseum, Ticketmaster.com, all Ticketmaster locations and charge-by-phone at 1-800-745-3000. ADA seating tickets are available. The Ford Box Office at Richmond Coliseum is open Monday – Friday from 10 am until 5 pm.
Draka has been around since the early 1990's and is no stranger to long time MMA enthusiasts. The sport and promotion has held fourteen events overseas, and looks forward to a successful debut in the United States. The main difference between Draka and unified rules is a 30 second time limit that starts once the fighters hit the canvas. If a finish is not achieved during this period, both fighters will be asked to stand and the action will resume.
This makes for an action packed fight, and no chance for holding positions or stalling. Pete Hatcher with Sweat Equity MMA Management commented on the difference, "I've been around MMA since the beginning and I'll always love the traditional, unified MMA rules. But I think Draka offers something really spectacular for the casual fight fan. I've been to many events where the crowd starts getting anxious if the action stops or the ground game goes on too long. Some fans don't understand or appreciate the grappling arts, so this will give them an exciting fight from bell to bell."
The card will feature nearly fifteen matches between the unified and Draka, amateur and professional MMA bouts. Although the final matches and bout order have not been completed, Draka 15 – U.S. Debut is rumored to have several Virginia MMA fighters competing including: Joey Bayer and Caleb McAllister from Lynchburg, VA, Alan Stephenson from Louisa, VA, George Sheppard from Hampton Roads, Va and Steven Wampler of Richmond, Va.
"Central Virginia has been a growing hot-spot for professional MMA lately. We've been lucky to have six events over the last eighteen months with Pro MMA fighters on the card. Even better, three of those events were held in Richmond. I'm hoping this trend continues and with any luck, fans may be able to visit the coliseum three or four times a year" added Hatcher.
With the support of Virginia MMA advocates and the Richmond Coliseum, Draka 15 – U.S. Debut is expecting more than 2,500 MMA fans from across the Commonwealth. Long time Virginia MMA diehards will be treated to some of the area's best talent, many of which will face Draka adversaries traveling in from Vladivostok. The evening will begin at 4:30pm with amateur MMA action, followed by the main event bell ringing at 6:30pm Saturday May 31st. Tickets go on sale Friday April 18th via Ticketmaster and the Coliseum Box Office.