Perrone Robotics, a developer of autonomous car software, will invest $3.8 million to expand its research and development operation in Albemarle County to add to its test track and facilities. Virginia successfully competed against California, Michigan, and Pennsylvania for the project, which will create 127 new jobs over the next three years.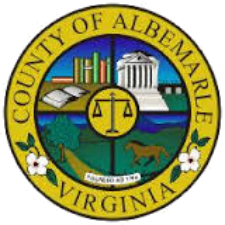 "Entrepreneurial companies like Perrone Robotics are putting Virginia on the map for cutting-edge industry and the jobs that come with it," said Governor McAuliffe, speaking at the event. "This expansion is a testament to Virginia's stellar technology workforce and competitive business climate, particularly for high-tech companies in sectors like autonomous vehicles. Perrone Robotics' impressive growth is a great example of the success that companies large and small are having in the new Virginia economy, and we are proud to have this industry leader on our corporate roster."
Perrone Robotics, Inc. (PRI), based in Crozet, Virginia, was formed in 2003 and has been developing mobile autonomous robotics solutions ever since. Perrone provides services to companies to help them build and deploy their own robotics and autonomous solutions.
"Today's announcement marks another huge win for Virginia's nationally recognized and expanding autonomous and unmanned vehicle industries," said Secretary of Commerce and Trade Todd Haymore. "Perrone is a true Virginia entrepreneurial success story. The company, which began 14 years ago as a small business, is growing its team significantly. I'm confident it will continue to attract a strong pipeline of talent, and Albemarle County will greatly benefit from these new, 21st century jobs."
"Having fallen in love with the area during my college years, I relocated back to Charlottesville in 2003 to establish a robotics company," said Perrone Robotics Chief Executive Officer Paul Perrone. "For me, this region offered the perfect blend of high tech energy and a cultured university town with arts, high quality of living, and natural beauty that is unmatched in the U.S. As a pioneering high-tech robotics and autonomous vehicle company, we've been able to establish a development center here with a private driverless vehicle test track, large robot maker space and workshop, and flexible office space. All this complete with the Blue Ridge Mountains as a backdrop and proximity to the emerging Crozet downtown mall. These facilities and work environment give us not only a tremendous competitive edge to create autonomous vehicles and robotics, but also attract high tech staff who want to be part of the historic gold rush in robotic vehicles while embracing the rich and diverse lifestyle in the heart of Virginia."
The Virginia Economic Development Partnership will support Perrone Robotics' new job creation through its Virginia Jobs Investment Program (VJIP). VJIP provides consultative services and funding to companies creating new jobs or experiencing technological change to support employee training activities. As a business incentive supporting economic development, VJIP reduces the human resource costs of new and expanding companies. VJIP is state-funded, demonstrating Virginia's commitment to enhancing job opportunities for its citizens. Albemarle County will match the VJIP funding awarded to the company to support the expansion project.
"Albemarle County is pleased to have partnered with the Economic Development Authority to support this important economic development initiative in our community," said Ann Mallek, District Representative for the Albemarle County Board of Supervisors. "Working with the EDA to match funds provided through the VJIP grant, we have creatively and collaboratively leveraged our assets to support Perrone Robotics' successful growth and expansion in our community, thereby providing access to employment opportunities and upward mobility for local residents."
"Perrone Robotics' investment in Virginia makes good economic sense both for the company and the Commonwealth," said Senator Creigh Deeds. "Nearly 130 new jobs at this critical juncture is an important step in the right direction for Albemarle County. These are the sorts of high paying, new collar jobs that ensure our economic future."
"Perrone Robotics has demonstrated the type of economic development that will keep Virginia's economy growing," said Delegate Steven Landes. "By providing advancements in the autonomous vehicle field, while creating 127 new jobs, Perrone shows the importance of small businesses to Virginia's economy. Its innovation and contributions to the high-tech industry are great for Crozet and Albemarle County. I wish Perrone continued success with its growth and developments in new technologies."