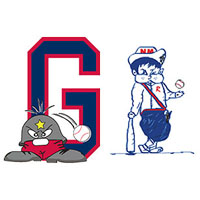 Jeff Conley was masterful in his first start of the season, but New Market rallied for three in the eighth and three in the ninth against the Waynesboro bullpen to steal one from the Generals, 8-4, Thursday night at Mathers Park.
Conley gave up two runs on four hits in seven innings of work, striking out three and walking two. He left with a 4-2 lead, but the Waynesboro bullpen was not able to make the lead stand up.
The Rebels touched up John Sabelle (1-3) for three runs in the eighth, with the big blow coming off the bat of T.J. Kuban, whose two-out, two-run double gave New Market a 5-4 lead.
New Market added three in the ninth off Kyle Allen.
Waynesboro had jumped out to an early 2-0 lead in the first on an RBI single by Brandon Murray and a wild pitch a batter later that scored Jacob Hoyle.
Single runs in the second and third – on an RBI fielder's choice by Caleb Palensky and another wild pitch that scored Murray from third – made it 4-2 Waynesboro.
The Generals left seven runners in scoring position in the first five innings against New Market starter Jack Sterritt.
Rebels reliever Josh Cesario (1-0) picked up the win with three innings of scoreless, one-hit relief.
The loss drops Waynesboro into second place in the South Division by a half-game to Harrisonburg, which split a doubleheader with division rival Rockbridge Thursday night.
Waynesboro hosts Staunton Friday for a doubleheader that will begin at 6 p.m. at Mathers Park.