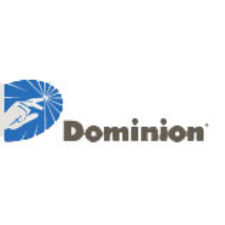 Dominion Voltage Inc. (DVI), a grid optimization subsidiary of Dominion Resources Inc. (NYSE: D) announced this week it was selected by Pedernales Electric Cooperative (PEC), the largest electric distribution cooperative in the United States, to participate in an innovative Volt/VAR optimization pilot program in response to continued load growth in central Texas.
"Pedernales Electric Cooperative, serving one of the fastest-growing regions in the nation, is meeting the strategic objectives of smart growth by implementing technologies that provide further savings and better value for our membership," said John Hewa, CEO of Pedernales. "For example, we expect DVI's EDGE® AMI-based VVO platform to generate energy savings for our members and lower PEC's wholesale charges by reducing demand during the Four Coincident Peak summer season."
"Pedernales is using a smart approach to meet increased demand through the use of grid optimization and voltage conservation," said Todd Headlee, DVI's executive director. "DVI's EDGE® technology leverages the investment they've already made in metering for use as a voltage sensor for the purposes of voltage optimization. DVI's patented technology controls voltage to its optimum level, saving the end user between 2 percent and 4 percent by operating loads behind the meter more efficiently. The best part is that it is all possible without sacrificing power quality or requiring customers to change their behavior."
The EDGE® pilot will be strategically deployed in select locations to allow PEC to validate the benefits of optimizing their distribution system voltage and measure energy efficiency, Volt/VAR optimization, and voltage stabilization.
Work on the PEC project began in June and implementation is expected in October of this year.