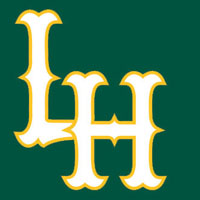 Johan Camargo went 2-for-3 with an RBI in his City Stadium debut, while Jose Martinez also went 2-for-3 with an RBI, but the Hillcats dropped a 3-2 contest to the Potomac Nationals Tuesday night.
Scheduled for only seven innings because it was supposed to serve as the front-end of a doubleheader, the Hillcats (62-64) took a 1-0 lead in the first inning and held it through the fourth. Carroll began the opening stanza with a double down the left field line and scored two batters later on a sacrifice fly by Martinez for his 28th RBI in 53 games with the team.
Potomac (68-53) rallied in the fifth with three runs after a bunt single by John Wooten and a double by Khayyan Norfork opened the frame. Estarlin Martinez hit a groundball to shortstop, and Camargo chose to throw to third base to try to retire Norfork advancing. However, Norfork eluded the tag of Kevin Ahrens with an evasive slide. Everybody reached safely, including Wooten at home plate to tie the game at 1-all. Mike McQuillan tripled home both Norfork and Martinez to push the Nationals ahead, 3-1.
Lynchburg tried to stage a comeback in the sixth. Ahrens doubled down the left field line and scored on an RBI single by Camargo. Displaying some savvy and heads-up baserunning, Camargo advanced from first to third when the throw from the right fielder to home plate got away and the Nationals failed to hustle after the loose ball. The Hillcats stranded the tying run on third, though, and fell by a 3-2 score.
Brady Feigl (2-2) suffered the loss after seeing his consecutive scoreless innings streak snapped after 12.1 frames. He allowed three runs on three hits in two innings while striking out two. Travis Henke (4-1) earned the victory after giving up a run over 1.2 innings.
Both starters went four innings. Daniel Watts took the mound for the Hillcats and only faced one more than the minimum in his four innings, striking out four while only conceding one hit. Meanwhile, Hector Silvestre did not factor into the decision for the Nationals after scattering six hits over four innings and allowing one run.
Game two of the doubleheader was rained out, forcing it to be moved to Wednesday at 6:05pm.
Lynchburg and Potomac square off in a doubleheader Wednesday night at 6:05pm. Wes Parsons (4-5, 4.52) and Lucas Sims (7-9, 4.36) will pitch for the Hillcats in the twinbill, while lefty Kylin Turnbull (2-3, 5.54) and Dakota Bacus (4-6, 4.65) will start for the Nationals. Gates open at 5pm for UVA Night presented by WLNI. The Hillcats On-Deck Show presented by Amtrak Virginia will take the air at 5:55pm on 97.9 The Planet.