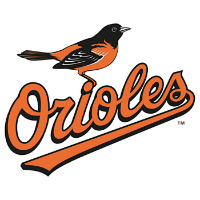 UVA alum Brandon Guyer homered to tie the game in the ninth, and Kevin Kiermaier singled home the game-winning run for Tampa Bay in a 7-6 win over the Baltimore Orioles on Sunday.
Baltimore (73-76) are five and a half games back of the Houston Astros for the second wild-card spot in the American League with 13 games remaining.
The O's had taken a 6-4 lead in the top of the eighth when Steve Pearce scored on an error on a ground ball by Paul Janish that broke a 4-4 tie, and a Gerardo Parra RBI single that added an insurance run.
Asdrubal Cabrera cut the lead in half with an RBI sacrifice fly off Orioles reliever Mychal Givens.
Kevin Gausman got a no-decision in the start for Baltimore, giving up four runs on eight hits in six innings of work, striking out six and walking one.
Chris Davis hit his 43rd homer of the season, a two-run shot in the third.