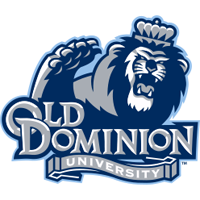 Old Dominion University President John R. Broderick announced today that the institution's athletic programs have entered into a membership agreement with Conference USA, and will seek reclassification of its football program from the NCAA Division I Football Championship Subdivision to the Football Bowl Subdivision, effective July 1, 2013.
"We are very proud today to announce a bold step forward for Old Dominion University to a well respected, established and successful conference. The future for ODU athletics is bright with Conference USA and full of opportunities for new levels of excellence," said Old Dominion University President John R. Broderick, who participated in a press conference today to formally announce the athletic program's new league affiliation.
"Our University has performed considerable due diligence in examining the impact an NCAA reclassification of football and conference change could have on the university, overall student body and athletic programs, in particular ensuring that such a move could be made without an increase in student fees.
"The uncertain national landscape of conference membership necessitated a consideration of our future and, in particular, our football program. Conference USA's invitation provided the right opportunity at the right time to reclassify our football program and broaden the national footprint of our athletic program, and was supported by our Board of Visitors, as well as many of our donors and the community," adds Broderick.
ODU joins 13 members in Conference USA, including Charlotte, East Carolina, FIU, Marshall, Louisiana Tech, North Texas, Rice, Southern Miss, Tulsa, Tulane, UAB, UTEP and UTSA. Members will compete in all sports beginning with the 2013-14 season, with the exception of ODU and Charlotte playing their first conference football schedules in 2015.
Broderick noted that Old Dominion's academic excellence, evidenced by a Rhodes Scholar, Truman Fellow and USA Today All Academic, as well as 26 State Council of Higher Education Outstanding Faculty Award winners, will complement the strong academic institutions of the C-USA.
Old Dominion University is Virginia's forward-focused metropolitan research university with rigorous academics, an energetic residential community, entrepreneurial research and collaboration, and initiatives that contribute nearly $1 billion to the economy.
"I want to extend my appreciation to John Broderick for his leadership and guidance throughout our conference discussions and ultimately the strategic decision to join Conference USA," says ODU Athletic Director Dr. Wood Selig.
"When I was hired two years ago it was conveyed to me during the search process that one of my primary goals was to protect and guide our overall athletic program in the ever changing landscape of college athletics. I had no idea at the time that change would come about so quickly. What became critical factors for us in joining Conference USA was the ability to reclassify our football program to the highest NCAA competition level, placing us at the table in every national intercollegiate athletic discussion, while moving the majority of our 16 intercollegiate sports to new levels and competitive opportunities.
"By the same token, there were multiple critical factors that led to Conference USA's interest and ultimately an extension of a membership agreement to ODU. Those factors included the attractiveness of our University and its outstanding academic reputation and achievements, the amazing start-up success of our football program, our enthusiastic and growing fan base of season ticket holders, a strong base of corporate partners and rapidly multiplying donor base. Additionally, the significance of the metropolitan Hampton Roads market, that is well known for its sports appetite, the University's world class athletic facilities that compare favorably with other C-USA members and the overall success of our total athletic program played major roles in C-USA's evaluation of ODU," adds Selig.
Conference USA is an established, nationally recognized FBS Conference that sponsors 20 sport championships, which will be home for 12 of ODU's sport programs. While all of ODU's sport programs other than football have been competing on the Division I level since 1976, the reclassification of football to FBS (formerly known as I-A) status comes just three years after the university brought football back to the campus in 2009. The Monarchs have posted a 27-8 record over that span, becoming one of the most successful FCS start-up programs in the history, and has been in the top five in FCS attendance with 21 consecutive sellouts of nearly 20,000 fans per game.
"We are extremely pleased with the addition of Old Dominion to Conference USA. They have a storied history with 32 team and individual national championships and enjoy the benefit of great leadership who possess a bold vision for future success. Old Dominion will be a terrific fit with the other universities in our conference," says C-USA Commissioner Britton Banowsky.
In 2011, three C-USA teams were ranked in the nation's Top 25 polls and five competed in bowls, earning the league more than $4.5 million in payouts. The conference has seven bowl tie-ins with the AutoZone Liberty Bowl, Beef 'O' Brady's St. Petersburg Bowl, Bell Helicopter Armed Forces Bowl, Military Bowl, R+L Carriers New Orleans Bowl, Sheraton Hawaii Bowl and the Ticket City Bowl.
C-USA teams and individuals have made nearly 700 NCAA championship appearances since the league's inception in 1995-96. Sixty-seven football programs have earned bowl bids, 90 men's basketball teams have participated in NCAA and NIT postseason play, 47 women's basketball squads have appeared in the NCAA Tournament and 53 baseball programs have made NCAA tournament appearances, including 12 College World Series and a national crown for Rice in 2003. Additionally, 61 men's and women's soccer squads have participated in NCAA tournaments, with Charlotte competing for the men's College Cup crown in 2011.
Conference USA members also enjoy significant national and regional television exposure and revenue sharing through a multi-tiered package that includes partnerships with CBS Sports Network, Fox Sports Media Group and ESPN. During 2011-12, C-USA football teams appeared on television more than 70 times, while 65 men's basketball games were featured, and more than 40 baseball, softball, and women's basketball games and conference championships were broadcast.
"The Presidents and Chancellors of Conference USA universities are pleased to include Old Dominion in our future plans," says Dr. Scott Cowen, Tulane University president and Chair of Conference USA's Board of Directors. "They possess all the attributes of a tremendous University and will make a great addition to our Conference. With the six new members in place, we are stable and poised for great things in the future."
The football Monarchs will compete this fall as an NCAA FCS member and be eligible to vie for a national championship. FBS reclassification is a two-year process, beginning in the fall of 2013 and concluding in the fall of 2014. Effective 2015, the Monarchs can compete for the C-USA championship and represent the league in bowl games.
Old Dominion has been a member of the Colonial Athletic Association since 1992, where it has enjoyed great success by winning 51 conference crowns, led by 17 straight women's basketball titles from 1992 to 2009, 15 crowns in field hockey and six men's basketball championships. In joining C-USA, the Monarchs will be reunited with former CAA member East Carolina, as well as Charlotte and UAB, both former members of the Sun Belt Conference where ODU was a member from 1982 – 1991. ODU elevated its athletic programs from NCAA Division II status to Division I in 1976 and competed as a member in the East Coast Athletic Conference (ECAC) from 1977-1982.
Conference USA sponsors championships in football, baseball, men's and women's basketball, men's and women's cross country, men's and women's soccer, men's and women's tennis, men's and women's golf, softball, women's swimming, men's and women's indoor and outdoor track and field, women's rowing, and women's volleyball. ODU does not field teams for men's and women's cross country, men's and women's track and field, softball and women's volleyball, and is also actively seeking associate conference membership for its women's lacrosse, field hockey, wrestling and men's swimming programs. ODU's co-ed and women's sailing programs compete as a non-scholarship member in the Intercollegiate Sailing Association.