Taylor Heinicke passed for 533 yards and Colby Goodwyn rushed for three touchdowns to lead Old Dominion University football to an historic 59-38 win at Idaho. The win is the first over an FBS opponent in school history and moves ODU to 7-3 on the season.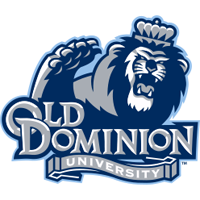 Heinicke completed 40-of-56 passes for 533 yards and four touchdowns while also rushing for 20 yards and a touchdown.  The 533 passing yards is the third most by an FBS quarterback this year and the second most in ODU school history, second only to the 730 Heinicke threw last season in a 64-61 win over New Hampshire.
Marquel Thomas caught seven passes for 137-yards, both career-highs, while Antonio Vaughan had three catches for 103 yards and a touchdown.  Larry Pinkard also had eight catches for 86-yards as ODU rolled up 621 yards of total offense.
Paul Morant and Fellonte Misher led the defense with eight tackles.  D.J. Simon and Sandy Chapman each had interceptions.
The Monarchs cruised to a touchdown on the opening drive of the second half as Heinicke carried in from a yard out to cap a 75-yard drive for a 38-31 ODU lead.
The defense picked up another stop and Goodwyn carried in from a yard out to complete a 10 play, 80-yard drive and give ODU a 45-31 lead.
Richard Montgomery put the Vandals closer at 45-38 with a 12-yard score but the Monarchs responded with a 39-yard touchdown pass from Heinicke to Marquel Thomas on 4th and four to make the score 52-38.
Goodwyn capped the scoring with a five-yard plunge with 28 seconds left in the fourth quarter.
ODU outscored Idaho 28-7 in the second half to take control of the game
Idaho took a 7-0 lead on their first offensive play as Davis hit Baker out of the back field for 72-yards.
After an ODU three and out and punt return to the Monarch 31, Idaho drove 31-yards as Davis ran in from 17-yards out to put Idaho on top 14-0.
The Monarchs responded on their next possession as ODU drove eight plays in 75-yards as Heinicke hit Marquel Thomas for a 23-yard touchdown to cut the lead to 14-7.
On Idaho's next possession, D.J. Simon intercepted Davis to give ODU the ball at the Idaho 21.  Cam Boyd rushed for 12-yards to put the Monarchs inside the 10 but settled for a 23-yard Jarod Brown field goal to make the score 14-10 Idaho.
The ODU defense forced an Idaho punt that was downed at the two-yardline, but the Monarchs drove 98-yards, in just four plays as Heinicke hit Antonio Vaughan down the right sideline to put ODU on top 17-14.
Davis gave the Vandals the lead back, capping a 70-yard drive with a 12-yard run.  Austin Rehkow followed with a 41-yard field goal to bump the lead to 24-17.
Colby Goodwyn tied the score for Old Dominion with a six-yard run to cap an 11 play, 72-yard drive.
The ODU defense followed with a stop and Rehkow dropped the snap to set up ODU at the 36-yardline, where Heinicke hit Pascal for a 17-yard touchdown pass for a 31-24 Monarch lead.
The Vandals tied the score quickly with a 66-yard strike from Davis to Dezmon Moses.
Brown missed a 29-yard field goal with less than a minute to play as the two teams went into halftime tied at 31.
Game Notes: Sandy Chapman became the sixth true freshman to start for ODU, as he started at cornerback … ODU started true freshman Melvin Vaughn, Tyler Fisher, Richie Staton and Chapman … The 98-yard TD drive is tied for the longest in school history … Tied with 98-yard drive against New Hampshire from 2012 … D.J. Simon's first quarter INT was the third of his career … Marquel Thomas caught his second and third touchdowns of the season … Zach Pascal caught his sixth in the second quarter … Antonio Vaughan caught his sixth touchdown of the year in the first quarter … Jude Brenya recorded his first-career sack in the third quarter … Colby Goodwyn scored his ninth and 10th rushing touchdowns of the season … For the first time this season, ODU had two receivers over 100-yards … Marquel Thomas recorded career-highs with seven catches for 137 yards … ODU rolled up 621 yards of total offense, the seventh most in school history and highest against an FBS opponent … Heinicke's 533 passing yards is the second highest in his career, second only to 733 against New Hampshire last season … His 553 yards of total offense is also the second most in school history, second to 791 against New Hampshire … The win is the first-ever for ODU over an FBS opponent.