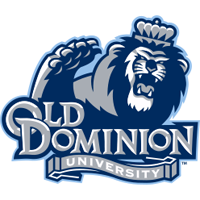 The Old Dominion University football team, along with the other new members of Conference USA, will be eligible to compete for the 2014 football title, as approved Tuesday, Jan. 23 by C-USA athletic directors.
The Monarchs begin their transition to the FBS level of NCAA football in 2013, playing a mixed schedule of FBS and FCS schools. In 2014, ODU will now play an eight-game, C-USA opponent schedule. Prior to Tuesday's vote, the new league members would not have been eligible for the conference crown until 2015.  ODU is not eligible for a bowl berth until 2015.
"We are very excited about the decision to allow our football program to compete for the C-USA league title in 2014," ODU Athletic Director Dr. Wood Selig said.  "The timing of this announcement is important for our coaching staff who are actively recruiting the 2013 class, as well as for our returning players who can now compete for a conference crown a year earlier than anticipated."
Old Dominion will be eligible for the C-USA conference championship along with other new league members, including Florida Atlantic, Florida International, Louisiana Tech, Middle Tennessee State, North Texas and Texas-San Antonio.  Charlotte will not be eligible for the conference title until 2015.
The Monarchs are coming off a record-breaking 2012 season, setting a school record with 11 wins and receiving a No. 4 seed in the FCS playoffs and final ranking of No. 6 in the final FCS polls.
"This is a great moment for ODU and our program to learn we are championship eligible in 2014.  We are grateful to the leadership in Conference USA," head coach Bobby Wilder said.  "This will provide motivation to our current student-athletes and our incoming recruits to raise the bar quickly to get ready to compete for the championship in C-USA."
ODU is an FCS independent for 2013 and will open the season at East Carolina on August 31.  The Monarchs will play four Football Bowl Subdivision (FBS) teams in 2013 including ECU, Maryland, North Carolina and Idaho.
"This is definitely exciting that my senior year will mean something," ODU quarterback and 2012 Walter Payton Award Winner Taylor Heinicke said.  "This means a lot and its huge for recruiting knowing we can win the conference championship.  I feel very proud to be in the conference and we're very excited to play these guys."