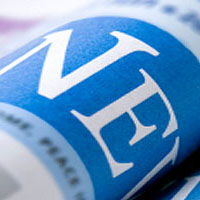 Natural Bridge Park and Historic Hotel will host Boy and Girl Scouts from throughout Virginia and the nearby states for a full day of activities focusing on conservation, education, and recreation on Saturday, September 27 from 9 a,m, to 5 p.m. Scouts will have an opportunity to earn a patch.
A day full of activities that include: bat program at Caverns, scavenger hunt, primitive weapons demonstration, canoe and personal safety, obstacle course. You must register early for these special activities: gem mining, cavern tours, and Monacan Indian pinch pot pottery. Once activities have been completed, all scouts will have an opportunity to earn a patch. Lunch is included.
Registration for activities, lunch, and patch is $20. Deadline for registration is September 19! For registration form, email to: [email protected] or download it from Events section on our website: www.naturalbridgeva.com
Once owned by Thomas Jefferson, Natural Bridge Park and Historic Hotel is a "must see" monumental National Historic Landmark. Deemed the "Bridge of God" by the Monacan Indians who discovered it, traversed by Civil War soldiers, and once surveyed by a young George Washington, the Bridge has a rich spiritual history dating back hundreds of years.  The Hotel is currently undergoing a major renovation which is expected to be completed by Spring 2015. The Natural Bridge Caverns have been opened to the public since 1977. Visitors enjoying the Natural Bridge Caverns tour descend more than 34 stories deep into the earth. The tour is highlighted by Mirror Lake, the Waterfall Room, the Canyon Room, the Colossal Dome Room, and the Wishing Well Room.
At a glance
What: Natural Bridge Park Hosts Scout Day 2014
When: Saturday September 20, 2014 from 9 a.m. to 5 p.m.
Where: Natural Bridge Park and Historic Hotel
15 Appledore Lane, Natural Bridge, VA
More Info: www.naturalBridgeVA.com