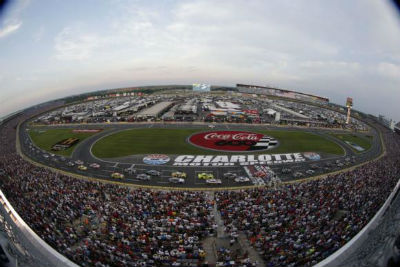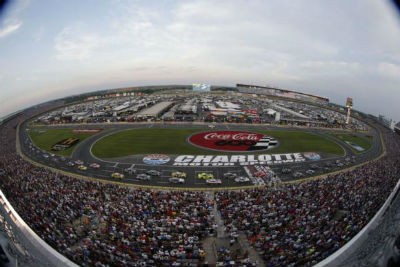 Fans will have the chance to see some of NASCAR's biggest names take to the track Wednesday, March 11, as well as get special ticket offers and an autograph from NASCAR Hall of Famer Junior Johnson as part of NASCAR Test Fest at Charlotte Motor Speedway.
Grandstand admission is free for fans to watch more than a dozen NASCAR Sprint Cup Series teams participate in this crucial one-day open test at the legendary 1.5-mile superspeedway. Teams will be trying different set-ups to prepare for the 10 Days of Thunder May race events including the May 16NASCAR Sprint All-Star Race and the May 24 Coca-Cola 600.
Among the drivers expected to participate in the on-track test session are 2014 NASCAR Sprint Cup Series champion Kevin Harvick, current Daytona 500 champion Joey Logano, 2014 NASCAR Sprint All-Star Race winner Jamie McMurray, 2012 Coca-Cola 600 winner Kasey Kahne and more. The driver lineup is subject to change.
In addition to watching the test, fans will be able to get an autograph from Johnson from 11 a.m. to noon and try their luck with spin-to-win, one-day ticket offers in the ticket office, including big discounts on camping and half-price Hisense 300 NASCAR XFINITY Series race tickets.
While at the track, families can also enjoy interactive games at the Charlotte Motor Speedway Fan Van and appearances by Lug Nut, the world's fastest mascot, as well as test drive the members-onlySpeedway Club for lunch.
Testing will run from 9 a.m. to 5 p.m., with a break for lunch at noon. The frontstretch grandstands will open at 9 a.m. for the public to enjoy the test session. Fans should enter through gate 5A, by the main ticket office.
For ticket information for the 10 Days of Thunder in May, contact the ticket office at 1-800-455-FANS (3267) or visit www.charlottemotorspeedway.com.
Connect with Charlotte Motor Speedway by following on Twitter or become a Facebook fan. Stay up to speed by downloading the Charlotte Motor Speedway mobile app at http://m.charlottemotorspeedway.com/app/.