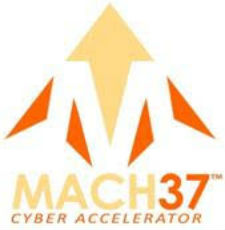 Amazon Web Services, Inc. (AWS) has agreed to participate as a Platinum Sponsor of the MACH37 Cyber Accelerator program. This significant public-private collaboration will help launch new cybersecurity product companies inside the Commonwealth, further establishing Virginia as the cybersecurity capital of the nation.
"MACH37's innovative approach demonstrates that government and the private sector can come together to leverage capital and intellectual assets to create new companies and jobs," Governor McAuliffe said. "MACH37 plays a vital role in helping expedite the development of cutting edge cybersecurity products and Amazon Web Services will be an excellent asset to the program. Developing the next generation of cybersecurity companies and products is critical in the effort stay ahead of looming cyber threats and to continue our success building the new Virginia economy."
Founded by the Center for Innovative Technology (CIT) and initially funded by the Virginia General Assembly, MACH37 has launched 35 innovative cybersecurity product companies in Virginia since 2013. AWS' sponsorship demonstrates the company's belief that technology accelerators, like MACH37, have the ability to source and deliver high-quality security concepts to the market.  As a Platinum Sponsor, AWS has the opportunity to engage with and help guide the next generation of security product companies launching from the MACH37 Cyber Accelerator.
"The MACH37 Cyber Accelerator is a prime example of how we are fostering growth by building a strong public-private alliance that is attracting the best talent in the world to Virginia," said Secretary of Technology Karen R. Jackson. 
"We are pleased to support the MACH37 Cyber Accelerator with our AWS Activate program, and are excited to work closely with IT security startups to help them leverage the AWS platform to provide innovative and scalable security solutions to our customers," said Stephen Schmidt, Chief Information Security Officer, AWS, Inc. 
Ed Albrigo, CIT President and CEO said, "With a laser focus on creating partnerships and programs to fuel innovation and create startups, CIT and MACH37 Cyber Accelerator are planting the seeds for the Governor's New Virginia Economy." 
Initiated by CIT, the MACH37 Cyber Accelerator is an intense 90-day program in which competitively selected startups are coached in all aspects of creating a successful and sustainable business. Upon the completion of each session, the startups participate in a Demo Day where they pitch to a crowd of external mentors, investors and industry experts. The Spring 2016 Cohort session is currently taking place and will conclude on June 14th, 2016 at Demo Day. With the culmination of the Spring class, MACH37 will have successfully completed six classes.