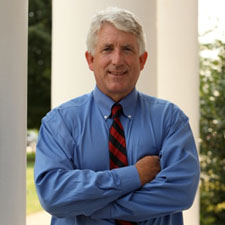 Attorney General Mark Herring announced donations today to 11 Virginia charities, closing out the funds donated to his inaugural committee in accordance with Virginia election law.
"From saving lives and creating opportunity and hope to boosting Virginia's economy, each of these organizations is making an amazing contribution," said Herring. "We are excited to be able to give a little support and a thank you to some folks who are working so hard to make our communities stronger."
The unspent balance of $50,000 was distributed to the following charitable organizations:
The Laurel Center – $5,000
Winchester, Frederick County and Clarke County
The Laurel Center empowers victims of domestic and sexual violence by providing emergency housing, advocacy, support services, and education.
Total Action for Progress (TAP) – $5,000
Roanoke Area
TAP helps individuals and families achieve economic and personal independence through education, employment, affordable housing, and safe and healthy environments. It now has a staff of over three hundred, operates 30 programs, and serves eleven localities in the Commonwealth of Virginia.
ADAMS Compassionate Healthcare Network – $5,000
Loudoun and Fairfax Counties
ACHN is a volunteer-based, non-profit organization committed to providing patient-centered health care to uninsured, low-income individuals, with a brand new free clinic in Chantilly.
Virginia Veterans Services Foundations (Virginia Wounded Warrior Program) – $5,000
Statewide
The Virginia Wounded Warrior Program (VWWP) is a legislatively-mandated program operated by the Virginia Department of Veterans Services in cooperation with the Department of Behavioral Health and Developmental Services and the Department of Rehabilitative Services. It was established in 2008 in response to the growing need to improve and expand services to our nation's veterans and their family members whose lives have been touched by stress-related injuries or traumatic brain injury.
FeedMore/Central Virginia Food Bank- $5,000
Central Virginia
Richmond-based FeedMore is Central Virginia's hunger-relief leader made up of the Central Virginia Food Bank, Meals on Wheels Serving Central Virginia and the Community Kitchen.
Girls Inc. of the Greater Peninsula – $5,000
Portsmouth, Newport News, Hampton
Girls Incorporated is a national network supporting leadership training, life skills development, violence prevention, STEM academic achievement, and economic literacy for girls.
The UP Center – $5,000
Hampton Roads (with offices in Norfolk, Portsmouth, Suffolk, and Franklin)
The Up Center has served as a safety net for 130 years for south Hampton Roads. Today, it offers adoption and foster placement services, family/youth/career/financial counseling, support for people living with disabilities, and emergency housing and food assistance for more than 10,000 Hampton Roads residents each year.
Urban League of Hampton Roads – $5,000
Hampton Roads (headquartered in Virginia Beach)
The mission of the Urban League of Hampton Roads, Inc. is to enable African Americans and others to secure economic self-reliance, parity and power and civil rights. The ULHR provides services and programs in education, employment, health, and housing to Hampton Roads communities through direct services, advocacy, research, policy analysis, community mobilization, and collaboration throughout communities.
Loudoun Citizens for Social Justice/LAWS – $5,000
Loudoun County
The Loudoun Abused Women's Shelter is a dual agency, serving both domestic violence and sexual assault survivors. LAWS seeks to empower survivors of interpersonal violence so that they may live lives free from fear, anxiety, and danger.
Journey Through Hallowed Ground – $2,500
Northern to Central Virginia
The Journey Through Hallowed Ground Partnership is a non-profit, four-state partnership dedicated to raising awareness of the unparalleled American heritage in the region running from Gettysburg, PA., through Maryland and Harpers Ferry, WV, to Thomas Jefferson's Monticello in Charlottesville, VA. With more history than any other region in the nation, the Journey Through Hallowed Ground was recognized by Congress as a National Heritage Area and offers authentic heritage tourism programs and award-winning educational programs for students of all ages. Attorney General Herring's gift will be designated for service learning scholarships for Virginia students.
Virginia Capitol Foundation – $2,500
Statewide
The Virginia Capitol Foundation is the independent, non-profit, non-partisan, tax-exempt, 501(c)(3) organization supporting the ongoing restoration, preservation, and interpretation of the Virginia Capitol, Capitol Square, and Executive Mansion.