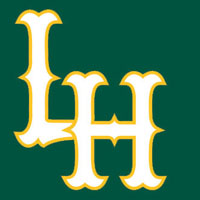 Will Skinner's leadoff home run in the seventh inning electrified the opening day crowd of 3,574 at Calvin Falwell Field Thursday night, but the Lynchburg Hillcats trailed throughout the contest and ultimately fell to Frederick, 6-2.
Skinner scored both runs for Lynchburg (0-1), including a solo homer off Miguel Chalas over the left-centerfield fence in the seventh inning. Skinner also plated the first Hillcats run of the 2014 season when he hit a two-out single in the second frame and scored one batter later on an RBI single by Levi Hyams.
Lucas Sims, the No. 1 prospect in the Braves organization, had an ominous beginning to his first start in Lynchburg. Sims struck out the very first batter he faced, yet a wild pitch allowed the leadoff man Glynn Davis to reach base. Three batters later, Davis came across the plate on an RBI fielder's choice by Creede Simpson, and the frederick keys led for the duration of the ballgame.
Frederick tacked on a second run in the first and added another in the third to hold a 3-1 lead after three innings. Sims (0-1) took the loss after allowing three runs on five hits in four innings of work.
Frederick broke the game wide open with a two-out rally in the sixth. Davis again proved to be the culprit, driving home two runs with a single up the middle before scoring himself on an RBI double by Brandon Webb. Davis finished the game 1-for-3 with two walks, two RBIs and three runs scored.
Lynchburg hosts Frederick in game two of a four-game set Friday night at 6:05pm. Mauricio Cabrera (0-0, 0.00 ERA), the Braves' fifth-best prospect takes the hill against Parker Bridwell (0-0, 0.00 ERA).
Gates will open at 5pm at City Stadium, and the first 1,000 fans in attendance will receive a Hillcats Schedule Magnet presented by Realtor Nadine Blakely and WYYD. If you can't make it to the ballpark, you can tune in to the live play-by-play action with Erik Wilson and Kyle West, going on the air at 5:40pm on 97.9 The Planet.