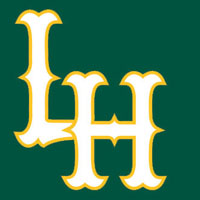 Johan Camargo hit his first career home run in the United States, but the Lynchburg Hillcats dropped their regular-season home finale against Myrtle Beach, 10-4, at Calvin Falwell Field Monday night.
Myrtle Beach (76-55) scored four runs in the first inning and led for the entire contest. Wes Parsons retired the first two batters of the contest, but Preston Beck doubled to begin a two-out rally. Royce Bolinger walked, and Ryan Cordell drove in the first run of the game on a base hit to center field. Chris Grayson followed with a two-run double, and David Lyon's bloop single to left field capped off the opening outburst.
Lynchburg (64-68) answered with one run in the bottom half when Blake Brown walked and scored on a throwing error by Nick Vickerson. The Hillcats tallied another in the second when Levi Hyams hit a leadoff single and scored on a base hit by Camargo.
The Pelicans restored a four-run lead in the third when Cordell, a former Liberty Flame standout, hit a two-run homer. Myrtle Beach put up another two-spot in the fourth on a Bolinger single that plated Lewis Brinson and Christopher Bostick.
Parsons (4-7) took the loss after allowing eight runs, six of which were earned, on five hits. Chad Bell (5-3) capitalized on the early run support and earned the victory after four runs against him in five innings. Navery Moore and David Peterson both tossed multiple scoreless innings out of the Hillcats bullpen.
Lynchburg's final two runs came in the bottom of the fourth. Jose Martinez doubled to open the stanza. Two batters later, Emerson Landoni knocked him in on a groundout to second base. With two outs in the frame, Camargo drove a pitch over the left field fence for his first home run since he hit one in the Dominican Summer League on August 5, 2012.
In the ninth, Cordell struck again with a two-run homer to left field to give the Pelicans their 10-4 margin. Cordell finished 3-for-5 with three runs and five RBIs.
Lynchburg hits the road for its final seven tilts of the regular season, beginning with a four-game series at the Carolina Mudcats. Lucas Sims (7-10, 4.24) takes the mound for the 7pm first pitch against Adam Plutko (3-9, 4.20). The Hillcats On-Deck Show presented by Amtrak Virginia takes the air at 6:40pm on 97.9 The Planet.