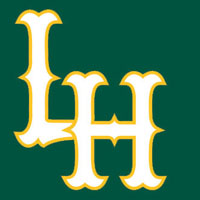 The Lynchburg Hillcats announced that longtime Assistant General Manager Ronnie Roberts is being promoted to General Manager, and current President/General Manager Paul Sunwall will continue in his role as President.
Roberts, a native of Bahama, NC and a graduate of Methodist College, is entering his 25th season with the organization. With a prior career in banking and insurance, Roberts moved from Roxboro, NC in 1991 to become Head Groundskeeper for the Lynchburg Red Sox.
Roberts was promoted to Assistant General Manager in the fall of 1992.
Sunwall said, "Ronnie is a vital part of this organization and his dedication and leadership are proven. We are delighted to promote him to the General Manager's position."
"I am extremely pleased and honored to be the new General Manager of the Lynchburg Hillcats, and am very grateful to Paul Sunwall and the Lynchburg Baseball Corp. for giving me this opportunity" said Roberts. "We have a great staff in place and we will continue to provide affordable family entertainment for the folks of Lynchburg and the surrounding areas."
In other staffing news, Kyle West, who served as Assistant Director of Broadcasting for the 2014 season, is being promoted to Director of Broadcasting. West replaces Erik Wilson, who served as the Director of Broadcasting for the past four seasons before accepting a position with the Los Angeles Dodgers.
A graduate of the University of Kansas, West served as the play-by-play commentator for West Liberty University basketball and West Virginia Wesleyan College football, and as an online play-by-play commentator for select West Virginia University athletic events prior to the Hillcats.
"I'm not sure if I can accurately express how excited I am to be the next Director of Broadcasting for the Lynchburg Hillcats" said West. "I had a wonderful experience last year working with Erik Wilson and the entire Hillcats front office as the broadcast assistant. I'm very grateful that Paul Sunwall and Ronnie Roberts have provided me the opportunity to return in this expanded role. I look forward to continuing to work with great people, as well as describe all of the action to Hillcats fans throughout the 2015 season."