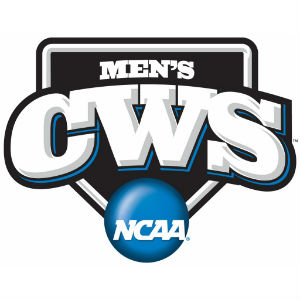 Augusta Free Press editor Chris Graham will lead a live blog during today's resumption of the suspended College World Series game between UVA (51-14) and Ole Miss (48-20).
The game is scheduled to continue Saturday at 3 p.m. Eastern.
The score is 0-0 in the top of the second. UVA is batting with runners on first and second and no outs. Derek Fisher, the sixth hitter in the Cavs' lineup, led off the second inning reaching on an error, and brandon downes followed with a single to left before the game was suspended due to thunderstorms.
ESPN will air Virginia's Friday game, while the broadcast also will be streamed online via the WatchESPN app. wina 1070-AM and WINA.com will carry the live radio broadcast, while SiriusXM Channel 91 will air the national broadcast on satellite radio. Select stations also the Virginia Sports Radio Network also will pick up the coverage.
Live statistics (GameTracker) also will be located on VirginiaSports.com. The live stats also can be accessed through the Virginia Sports app, which is available through iTunes.
Check back to the live blog during the day on Saturday for updates on lineup and pitching changes and more.