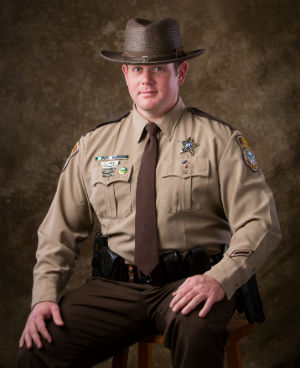 I support Donald Smith, "The People's Sheriff." Having worked at the sheriff's office myself, I know Donald's work ethic.  I worked with him while he was in high school in our ride-along program.  Then he was on my shift from the beginning of his employment until my retirement years later.  He works non-stop from the beginning of his shift until the end, sometimes longer than the scheduled 12 hours.  If we were not busy, he stayed busy.
I've heard some people say he is not mature enough to be sheriff.  He is single, no kids or a mortgage.  Anyone that knows Donald knows he is mature way beyond his age. He owns his own home, but opts to live at home taking care of his precious 95-year-old grandmother.  She helped take care of him and he chooses to care for her.
Donald is the most caring compassionate person I know and he will bring this with him to this position.  He wants to make sure Augusta County remains a safe place to live.
Donald graduated from FDHS with honors and went to BRCC. He graduated magna cum laude with an associate degree in applied science, majoring in administration of justice.  That same year, he graduated from the police academy and began his career in law enforcement.  He now holds a bachelor's degree from Liberty University. He is a firearms instructor and assistant SWAT commander.  He is the only explosive breacher in Augusta County.  He was the first to receive Deputy of the Year, received three supervisor commendations, and in 2014, received the Sheriff's Commendation Award.  He was also nominated for America's Most Wanted TV All Star of the Year award.  He works on his farm, goes to church, and you will not find him campaigning on Sunday.
If you are still undecided, meet Donald.  He has many plans that include making our county schools safer for our children.  He will be pro-active.  Please join me and make your vote count on November 3rd.  Vote the best choice for Augusta County and the people. Vote Donald Smith.
Letter from Brenda Brooks/Stuarts Draft