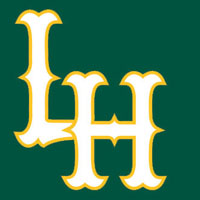 Lynchburg plated two unearned runs in the fifth inning but was shutout the rest of the way in a 7-2 loss at Harry Grove Stadium, as Frederick completed a sweep of the Hillcats Sunday afternoon.
Much like the first two games, Frederick (57-64) benefited from some timely home runs to fuel its victory. In the fourth inning, Joel Hutter broke a scoreless tie with his second home run of the season. Hutter hit a three-run homer to left field to drive in Trey Mancini and Jason Esposito, giving the Keys a 3-0 advantage.
Lynchburg's (62-63) only two runs came in the fifth as a result of a defensive lapse by Frederick. With two outs, Johan Camargo saw his groundball go through the legs of the second baseman Jerome Pena and into right-center field. Camargo reached third and Emerson Landoni scored on the play. Camargo came home one batter later on an RBI single by Blake Brown to the cut the deficit to 3-2.
Blair Walters (4-1) suffered his first loss in the Braves organization after allowing three runs on five hits in six innings. Mark Blackmar (8-1) dominated for seven innings, only allowing the two unearned runs on five hits while striking out three and walking none. Gene Escat tossed two scoreless innings and struck out two for his first save.
Leading 3-2 after six frames, Frederick's offense tacked on four more runs against reliever David Peterson. Pena doubled in the seventh and scored on a wild pitch. In the eighth, Mancini singled before Tucker Nathans hit a two-run homer to left field. It marked Nathans' second home run in as many games after only having one homer all season before the series. Hutter doubled and came home on a single by Lucas Herbst to round out the scoring.
Lynchburg has an off-day Monday before a doubleheader against Potomac at City Stadium Tuesday at 5:05pm. Wes Parsons (4-5, 4.52) will start for the Hillcats in the first game, while lefty Daniel Watts (2-4, 5.29) will take the mound in the nightcap. The Nationals have not announced their starters yet. The Hillcats On-Deck Show presented by Amtrak Virginia will take the air at 4:55pm on 97.9 The Planet.