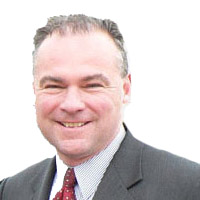 U.S. Senator Tim Kaine attended a Senate Armed Services Committee hearing on counter-ISIL operations and Middle East strategy with Defense Secretary Ashton Carton and Chairman of the Joint Chiefs of Staff General Joseph Dunford.
Senator Kaine raised objections to the continued reliance on the 2001 Authorization for Use of Military Force (AUMF) and the broad interpretation of international law to justify expanding U.S. military action. With news this week of an increase of U.S. Special Operations Forces heading to Syria, Kaine reiterated his belief that the Administration and Congress are setting a dangerous precedent of conducting military action absent necessary legal justifications.
"I think we've made a complete hash of the doctrines of war, both domestic and international," Kaine said. "At the end of this administration, with the complicity of this Congress, I think we've basically come up with a war doctrine that says, 'whenever and wherever, as long as the President feels that it's a good idea,' without Congress ever needing to do anything about it. If that is the rule, I think it will haunt us domestically under future presidents and Congresses, and I can also see this rule being easily seized by any other nation to justify all kinds of things that are horrible."
For the past 20 months, Kaine has been a leading voice calling on Congress to provide the necessary legal authorities for the fight against ISIL through a new authorization for use of military force (AUMF).