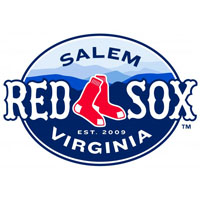 The Boston Red Sox today announced personnel moves in the Player Development department, as well as 2016 field staffs for their minor league affiliates, including the Salem Red Sox.
Red Sox Director of Player Development Ben Crockett made the announcements.
Joe Oliver has been named Salem's manager in his third year on a professional coaching staff, all with the Red Sox organization. The former catcher, who finished his playing career with Boston in 2001, spent the last two seasons managing Lowell.
Paul Abbott will return for his second season as Salem's pitching coach, his sixth coaching season in the organization.
Joining Salem's staff is hitting coach Nelson Paulino, who enters his 19th season coaching Boston affiliates. Most recently, Paulino spent time at Greenville from 2014-2015. 
Nick Kuchwara will be the team's head athletic trainer in his first season with Salem. He was the trainer for Lowell last season after having previously worked in the same capacity in Portland and Pawtucket.
Carlos Febles, Salem's manager for the last two seasons, has been promoted to the same role with Double-A Portland. Hitting coach Jon Nunnally, who was with Salem in 2015, joins him there. Salem's athletic trainer from 2012-2015, David Herrera, has been promoted to Latin America Medical Coordinator in his ninth season in the Red Sox organization. In addition, he will serve as the athletic trainer for the Gulf Coast League Red Sox.