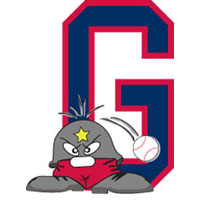 The Harrisonburg Turks lost 8-2 to the Staunton Braves Tuesday night. The Harrisonburg loss gave idle Waynesboro its second consecutive South Division title.
Waynesboro (29-13) concludes the 2012 regular season with a doubleheader against Rockbridge (22-20).
The Valley League playoffs will begin on Friday or Saturday. Waynesboro will host either Rockbridge, New Market (21-22) or Staunton (21-23).
New Market can clinch a playoff berth with a win tonight against Covington. If New Market loses tonight, the Rebels will play the Braves in a play-in game on Friday. Waynesboro would host the winner of that game in Game 1 of the first round of the playoffs on Saturday.
If New Market wins, the Generals will open the playoffs at home against either Rockbridge or New Market on Friday.