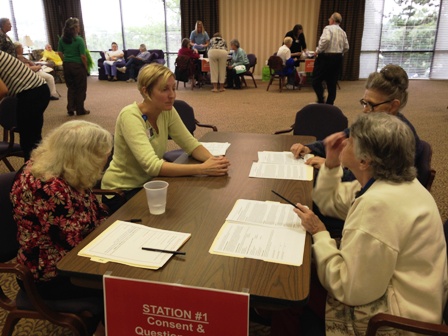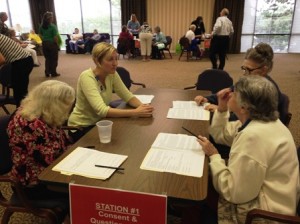 Members of Price Rotary Senior Center, Timberville Broadway Senior Center and East Rockingham Senior Center participated in a free healthcare assessment screening for heart disease and diabetes at Virginia Mennonite Retirement Community on September 10 and 11. This screening was offered by a grant through rmh Foundation. Participants will receive health information for 12 weeks then be offered a follow-up screening at 6 months to see if there have been any changes based on lifestyle modifications.
Participants identified as moderate or high risk will have a follow-up telephone call from a health coach. Interested participants were registered for a CDSME workshop by Joyce Nussbaum, CDSME Coordiinator. Joyce had an exhibit set up at the screening.
More online at www.ValleyProgramforAgingServices.com.