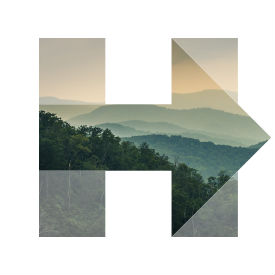 In celebration of Hispanic Heritage Month, Hillary for Virginia will host Latino organizing events across the Commonwealth.
With more people voting in this election than any in history, local leaders, supporters and volunteers will urge Latino voters to get ready by registering to vote or checking their registration status at iwillvote.com.
At the events, attendees will highlight the high stakes of this election for the Latino community and discuss how Latinos can get involved with the campaign to support Hillary Clinton and Tim Kaine.
While Donald Trump began his campaign by insulting immigrants and consistently pledged to deport 16 million people, Clinton and Kaine have laid out an agenda that will help Latinos build a better future, lift up families and provide immigrants a path out of the shadows.
Latinos con Hillary 30 under 30 Brunch
WHEN: Sunday, September 25 at 12:30 PM
WHERE: Private residence, Alexandria, VA
Please RSVP here for address.
Latinos con Hillary and Mujeres in Politics Phone Banking & Presidential Debate Watch Party
WHEN: Monday, September 26 at 6:00 PM
WHERE: Cafe Sazon, 4704 Columbia Pike, Arlington, VA
Latinos con Hillary Presidential Debate Watch Party
WHEN: Monday, September 26 at 9:00 PM
WHERE: 9233 Forest Haven Drive, Alexandria, VA
Latinos con Hillary Presidential Debate Watch Party
WHEN: Monday, September 26 at 9:00 PM
WHERE: 7271 Hidden Lake Estate Drive, Mechanicsville, VA
Hispanic Heritage Month Happy Hour with Congressional Candidate Matt Rowe
WHEN: Wednesday, September 28 at 5:00 PM
WHERE: La Tolteca Family Restaurant, 8412 Sudley Road, Manassas, VA
Mujeres in Politics Phone Banking Party
WHEN: Wednesday, September 28 at 7:00 PM
WHERE: 5927 Monticello Road, Alexandria, VA
Latinos con Hillary Vice Presidential Debate Watch Party
WHEN: Tuesday, October 4 at 9:00 PM
WHERE: 1082 Methven Court, Herndon, VA
Hispanic Heritage Month Vice Presidential Debate Watch Party with the Winchester Democratic Committee
WHEN: Tuesday, October 4 at 9:00 PM
WHERE: 1181 Front Royal Pike, Winchester, VA
Hispanic Heritage Month Happy Hour with Congressional Candidate Kai Degner
WHEN: Thursday, October 6 at 5:00 PM
WHERE: 68 S. Carlton Street, Harrisonburg, VA
Hispanic Heritage Month Happy Hour with Congressional Candidate LuAnn Bennett
WHEN: Friday, October 7 at 5:00 PM
WHERE: 9116 Mathis Avenue, Manassas, VA