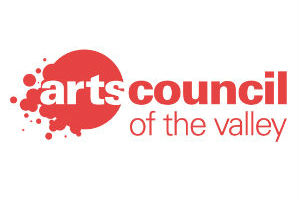 Arts Council of the Valley announces two new exhibitions at Smith House Galleries during September.
'Time Out of Mind' by Quillon Hall
An Iowa native, Hall studied art education at the University of Northern Iowa and taught elementary school art in Iowa for 11 years before moving to Virginia with his family in 2009. He currently lives in Harrisonburg, where he works as an artist, operates Flannel Firefly candle company, and volunteers in the community.
"Like jazz and gardens, my art is free form and organic, while also being structured," said Hall. "It evolves over time; there are multiple layers that make the whole. It is experimental but there's also a certain craftsmanship to it. It's spiritual."
'The Animal Kingdom' by Juliette Swenson
Swenson, who lives in Staunton, became interested in watercolor while learning to do silk painting at a Caribbean resort. She earned an undergraduate fine arts degree from the University of Colorado and is a member of Bozart Fine Art Collective, CoArt Gallery and Central Virginia Watercolor Society.
"This show is about my endeavor to see the animal kingdom and celebrate its beauty and diversity," said Swenson. "I use lots of bright colors to show off the versatility of watercolor."
Gallery, opening reception
The exhibitions open with a reception, sponsored by Cardinal Dental Specialists, during First Fridays of the Valley, on Sept. 2, from 5-7 p.m.
Both artists will be present at the opening, which will also include live banjo music by James Barnes.
Gallery hours are Monday-Friday, 11 a.m. to 4 p.m., Sept 6-30. The galleries will be open Second Saturday (Sept. 10) from 10 a.m. to 2 p.m. Second Saturday visitors will have a chance to chat with Swenson as she works on a new painting.
A virtual album for each exhibition will be available at valleyarts.org/current-exhibition.