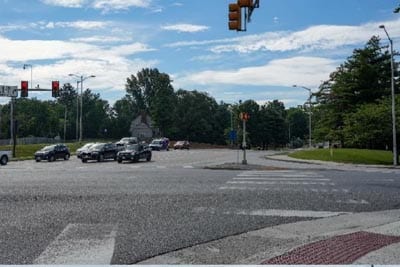 Public Works crews will begin demolition and construction of the sidewalk ramps along the intersection of Port Republic Road and Main Street in Harrisonburg starting on Tuesday, Aug. 9.
The project involves the demolition of the current sidewalk ramps in order to construct replacement ramps that are complaint under the Americans with Disabilities Act.
Work is expected to be completed by Aug. 19 and will include lane closures for the duration of the project.
The northbound Main Street slip road that allows vehicles to turn right on Port Republic Road will also be closed to thru traffic.
Motorists should take extra caution when traveling through work zones.