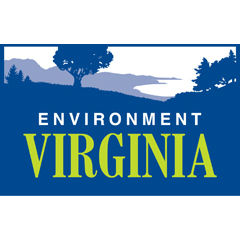 Earlier this year the Obama administration proposed opening up a huge swath of the Atlantic coast to offshore drilling. On the five-year anniversary of the BP Deepwater Horizon disaster, Environment Virginia called on the president to protect Virginia's coastal marine-life, communities and economy.
Allowing oil and gas drilling off Virginia's coast could subject spectacular beaches and the Chesapeake Bay to a catastrophe like the one that devastated the Gulf, advocates said today.
"Our precious coasts and wildlife must be protected from the kinds of environmental and economic tragedy the BP blowout brought to the Gulf of Mexico," said Sarah Bucci, campaign director with Environment Virginia. "That's why we're calling on the administration to rescind their dangerous drilling plan."
The BP Deepwater Horizon blowout on April 20th five years ago killed eleven and injured dozens more. As detailed in a new Environment Virginia fact sheet, for three months following the explosion, millions of gallons of crude oil and thousands of tons of methane spewed from the sea floor.
Today the devastation is far from over. Tar mats, one as large as a quarter-acre and weighing 40,000 pounds, have been discovered on the coast of Mississippi and Louisiana in the last two years. Gulf communities and coastal economies are still suffering, with oyster harvests in 2014 still amongst the lowest on record.
Adding insult to injury, BP, which was found "grossly negligent" for its role in the disaster, has already reaped at least $10 billion in tax windfalls related to the disaster. A forthcoming decision from the Justice Department to address BP's liability could earn the company an additional $4.9 billion tax windfall.
"The five year anniversary of the BP Deepwater Horizon disaster that dumped 116 million gallons of oil into the Gulf of Mexico is a sober reminder of the threat offshore drilling poses to
Virginia's coast. Drilling in the Atlantic would threaten our incredible beaches, wildlife, and economy – a risk we can't afford," said Congressman Don Beyer (VA-8). "President Obama's
administration has taken great strides to move us toward clean, renewable energy and opening up Virginia's coast to drilling would be a step backwards."
Half a million Americans have already submitted public comments calling on the Administration to rescind its proposal, and hundreds of Virginians spoke out against the plan in person at public hearings held in Washington, DC and along the coast.
"While the Obama Administration has proposed adjusting safety standards for drill rigs, the devastation of oil soaked birds, dead whales, and lasting damage to our communities won't be solved by a mere tinkering. The unfortunate fact is that when you drill, you spill. Our beaches are too precious to risk to another BP disaster. The Administration needs to pull back this misguided and dangerous plan," concluded Bucci.