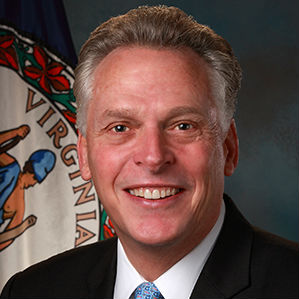 Gov. Terry McAuliffe joined Virginia-based Capital One Financial Corporation (NYSE: COF) this week to celebrate the official grand opening of its new data center in chesterfield county. This Virginia data center is part of Capital One's core IT infrastructure that incorporates new technologies to better meet customer needs now and in the future. Capital One expects to create more than 100 new technology and IT support roles in 2014 in Central Virginia.
Speaking at today's event, Governor McAuliffe said, "Virginia has been home to Capital One for more than two decades, and the company continues to illustrate its commitment to the Commonwealth through major investments in our communities. The creation of 100 new technology jobs is a testament to Virginia's strong workforce and is in line with my top priority of growing and diversifying our economy and making Virginia a leader in 21st century industries. "
Founded and headquartered in McLean, Virginia, Capital One is the country's 7th largest bank based on deposits, and is now the largest direct bank in the country. The company employs more than 15,000 associates in Virginia and more than 43,000 globally. Capital One Bank has approximately 900 retail branches, including 85 in the Commonwealth.
"We recognize the need to continually adapt and innovate to enrich the quality of our customer experience," said Rob Alexander, Chief Information Officer of Capital One. "This new data center is a bold example of the value we place on having the best technology to deliver on our customer mission, and we are proud to continue our strong relationship with Virginia and expand our workforce here."
Built in just 14 months, Capital One employed innovative technology and green practices throughout its 242,000 square foot facility.  Designed to be scalable to match future growth, the data center is built to stringent standards, including redundant power supply and significant backup systems to ensure uninterrupted critical services.  Additionally, the design and construction of the facility incorporated environmentally sensitive elements to minimize environmental impact and increase efficiency. Its ongoing operations also employ many green practices to meet or exceed stringent environmental standards. As a result of these efforts, the site has achieved leed Gold certification through the U.S. Green Building Council.   leed is the most widely recognized and used green building certification program, with 56,000 leed projects worldwide, representing nearly 9 billion square feet of building space.
InformationWeek named Capital One as one the top innovators in the U.S for 2013, recognizing the company as a leader in leveraging technology to drive innovation and digital banking capabilities to enable a digital-first customer experience.  Capital One was recently recognized by FORTUNE Magazine as one the 100 Best Companies to Work For, and named one of the "Top 50 Organizations for Diversity" by Diversity Business magazine. Fortune names Capital One as a "Best Company for Leaders," and Working Mother calls Capital One, one of the "100 Best Companies for Working Mothers" as well as "Best Companies for Hourly Workers."
Capital One is committed to advancing economic development, affordable housing, financial literacy and education to help individuals, families, and small business owners achieve their financial goals. In partnership with Junior Achievement of the Greater Washington and Fairfax County Public Schools, Capital One maintains a state-of-the-art financial literacy center on the campus of Frost Middle School in Fairfax that provides more than 14,000 middle school students a year with hands-on experience in budgeting, saving and smart spending.