Sports
Game Notes: UVA Football hosts #17 North Carolina at noon Saturday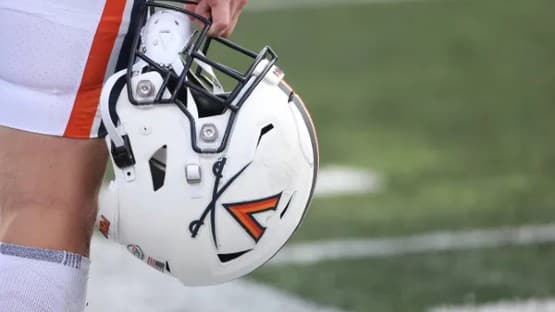 UVA Football will hook up with #17 North Carolina in the 127th edition of the South's Oldest Rivalry on Saturday at noon at Scott Stadium.
The game will be broadcast on the ACC Network.
North Carolina (7-1, 4-0 ACC) will be Virginia's first ranked opponent this season. The Tar Heels are No. 17 in the Associated Press poll and No. 15 in the USA Today coaches poll.
UVA (3-5, 1-4 ACC) is 23-7 in its last 30 games at Scott Stadium, and has won four of the last five meetings against North Carolina.
Storylines
North Carolina comes in as the ACC's top offense, averaging 502.0 yards per game. The Cavalier defense has not yielded an offensive touchdown in its last eight quarters. The last touchdown allowed came in the fourth quarter against Louisville on Oct. 8.
UVA's all-time leader in passing yards and total offense, Brennan Armstrong is on the verge of ACC lore. The southpaw sits just 101 yards away from 10,000 yards of total offense for his career. Only 14 players in league history have reached 10,000 yards in their careers.
The last time Armstrong faced North Carolina he set the UVA single-game passing record (554 yards) and the program's single-game total offense mark (538). It was the most ever passing yards by a UNC opponent since Dave Brown (Duke) threw for 479 yards in 1989.