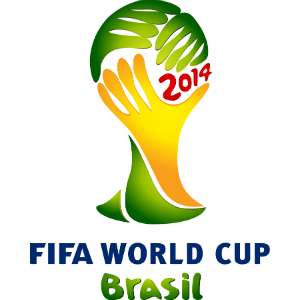 Virginia National Bank is proud to present select 2014 world cup games on the Big Screen at The Paramount in Charlottesville. The event is free, and concessions including popcorn, Pepsi products, draft beer, and more will be available for all matches. Doors will open 30 minutes before the first game of the day.
Schedule of Events:
Friday, June 13: 12 noon – Mexico vs. Cameroon
Friday, June 13: 3 p.m. – Spain vs. Netherlands
Saturday, June 14: 3 p.m. – Uruguay vs. Costa Rica
Saturday, June 14: 6 p.m. – England vs. Italy
Monday, June 16: 6 p.m. – USA vs. Ghana
Sunday, June 22: 6 p.m. – USA vs. Portugual
Mexico vs. Cameroon – Mexico has failed to advance past Round 16 in each of the past five World Cups, but with manager Miguel Herrera and Rafe Marquez set to become the first player in the history of the game to captain his country at four different World Cups, the stakes are high for Mexico's success. But, the seven-time world cup qualifier Cameroon has a lot to prove, too. Cameroon hopes to advance past their best overall finish of the quarter-final of the 1990 world cup.
Spain vs. Netherlands – Spain will match-up against the Netherlands in a highly-anticipated rematch from the 2010 world cup. Spain's impressive 35 consecutive match wins, before their loss to the US in 2009, makes them one of the best-ever international sides in world football. But, the Netherlands holds the record for the most second place wins in the finals. Could this be the Netherlands' year to be the world cup champions?
Uruguay vs. Costa Rica – The 2014 world cup will be the 20th FIFA world cup event. For the first time since 1950, Brazil will host the tournament. Uruguay, led by Luis Suarz the PFA Player's Player of the Year, will match the third most successful team in the CONCACAF, Costa Rica.
England vs. Italy – England, the joint-oldest team in the world, last won the world cup in 1966. Italy, considered to be one of the best national teams in the world, is the second most successful national team in the history of the world cup.
USA vs. Ghana – Ghana has knocked the US out of the world cup the last two World Cups. Both the US and Ghana will both be vying for the points required to make it to the next round so the competition is sure to be
stiff.
USA vs. Portugal – For the second time in a row, Portugal has to go to the play-offs in order to advance to the world finals. However, the USA's coach Jurgen Klinsmann will be coaching his team for a victory in hopes of advance the USA's 2nd place achievement in 2009.
See the action in HD on the largest screen in Central Virginia at The Paramount!