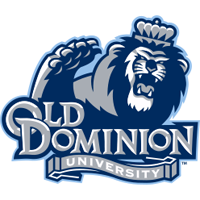 Conference USA announced today that four Old Dominion University C-USA football games will be televised in the Monarchs' inaugural season in the league, including the league opener at Rice and ODU's first-ever home contest on a Friday night against Middle Tennessee.
"We have a great television schedule and it's a direct result of the depth of Conference USA's television presence with multiple broadcast partners," says ODU athletic director Dr. Wood Selig. "The electric atmosphere and fan support at our home football games, coupled with our high octane offense with one of best quarterbacks in the nation, makes for great television. One of the major benefits of elevating our program to the FBS level and joining Conference USA was the national exposure for our University and athletic program and each televised game represents a three-hour infomercial for ODU and Hampton Roads."
The Monarchs first conference game at Rice on Sept. 20 will be aired on either fox sports1 or Fox Sports Network, followed by a nationally televised contest on Friday, Sept. 26 and ODU's first home C-USA contest versus Middle Tennessee. Kick-off is set for 8 p.m. on Fox Sports1.  The Friday night date represents the first non-Saturday game the Monarchs have played since reinstating football in 2009.  fox sports1 is broadcast in 87 million homes across the country.
The following week, ODU will entertain Marshall on either FS1 or the Fox Sports Network on Oct. 4, along with the Monarchs' final regular season home game against Louisiana Tech on Nov. 22 on the Fox College Sports Network. Kick-off times will be announced at a later date.
"The TV schedule is great news for our team and for the fans of Old Dominion football," ODU Head Coach Bobby Wilder said. "The fact that we have sold out all 35 home games in the brief history of our program has C-USA and our TV partners excited to broadcast games from S.B. Ballard stadium. This is an exciting time for Old Dominion University."
ODU will open the 2014 season at home against Hampton before traveling to ACC foe NC State.  The Monarchs take on Eastern Michigan in the FBS opener at Foreman Field at S.B. Ballard Stadium on Sept. 13. For ticket information, please contact the ODU athletic ticket office at 757-683-4444.