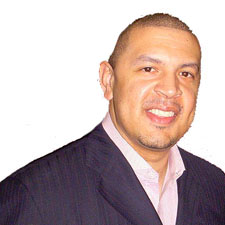 Duke head coach Mike Krzyzewski announced that former Blue Devil Jeff Capel joins the staff as an assistant coach and Nate James is named special assistant. Capel returns to Duke after spending the previous nine years as the head coach at Virginia Commonwealth (2002-06) and Oklahoma (2006-11), while James has been an assistant coach at Duke for the past three seasons.
"We are excited to have Jeff joining our staff," said Krzyzewski. "He is an outstanding coach and will be a great fit in our program. Jeff has been a highly successful head coach at the Division I level and he will continue that here at Duke. Adding a coach of his caliber will make everyone in our program better."
Capel owns a 175-110 record as a head coach with three NCAA Tournament appearances, including a trip to the Elite Eight in 2008 with Oklahoma. He began his coaching career as an assistant coach under his father, Jeff Capel II, at Old Dominion University for the 2000–2001 season. In 2001, he joined the coaching staff at Virginia Commonwealth as an assistant and was promoted to head coach of the Rams for the 2002–2003 season—making him, at the time, the youngest head coach in Division I men's college basketball (27 years old).
After compiling a 79-41 record and four straight winning seasons at VCU, Capel became the head coach at Oklahoma prior to the 2006-07 season. He led the Sooners to a 96-69 record overall with two NCAA Tournament trips (2008 & 2009) and was a major factor in the recruitment and development of 2009 National Player of the Year Blake Griffin. Griffin would go on to become the first player from Oklahoma to be selected No. 1 in the NBA Draft, the 2011 NBA Rookie of the Year and the 2011 NBA Slam Dunk champion.
During his successful playing career as a Blue Devil, Capel racked up 1,601 points, 433 assists and 220 three-point field goals. He finished his career among Duke's all-time Top 10 in minutes played, three-point field goal percentage, three-point field goals and assists. He was a four-year starter for the Blue Devils helping the team to an 83-46 record and a trip to the 1994 NCAA Championship game.