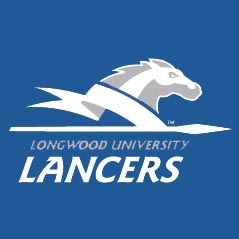 A four-game multi-hit streak capped with his first career home run propelled former Lancer Kyri Washington to be called up to the Lowell Spinners, Class A Short Season affiliate of the Boston Red Sox.
Washington, who signed with the Red Sox in June after being drafted in the 23rd round, found his swing in style as the outfielder went 8-for-14 over a four-game stretch with the Gulf Coast League Red Sox. The week long barrage saw Washington plate six runs, score another five and launch his first double and home run as a pro.
It took just 11 games for the Longwood star to be called up, as Washington played his first game with Lowell on Sundayafternoon, drawing a walk in two plate appearances in a 6-5 victory. The Spinners play in the New York-Penn League (NYPL) and are currently 18-18 on the season, two games out of the wild card spot. Lowell's season runs throughSeptember 7 with a four-team playoff following the regular season to crown the NYPL champion.
Washington is the fourth Lancer to play in the New York-Penn League, most recently traversed by pitcher Mark Montgomery who spent part of his inaugural year with Staten Island in 2011.
In his first 12 games as a minor leaguer, Washington is hitting .256 with seven RBI and a home run. Washington and the Spinners return to action Tuesday night in the opener of a three-game series at Williamsport.