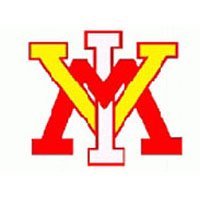 UVa-Wise defensive coordinator Justin Hamilton resigned his position with the football program on Tuesday to accept a position at VMI. Hamilton had been a member of the athletic department since 2010, having spent one season as the school's strength and conditioning coach.
The former Cavalier coach became defensive coordinator in 2011 and spent the last three seasons in that role.  Under his direction, the defense had several strong performances including holding NCAA FCS Campbell to 10 points and producing a shutout in a 13-0 win over West Virginia Tech.
UVa-Wise Head Coach Dewey Lusk was grateful for Hamilton's time and is immediately looking to the future for his successor.
"I appreciate all the hard work and time Coach Hamilton gave the UVa-Wise football program as defensive coordinator and mentoring our student-athletes.   I cannot thank him enough for all his work in helping our football program take our initial steps as we move to NCAA Division II and the Mountain East Conference.  We only wish the best for him as he continues his coaching career at VMI.  A new defensive coordinator search will begin immediately."
The Cavaliers will begin spring practice on Monday with over 50 players.  The 2014 regular season will kick off on September 6th at Urbana University.