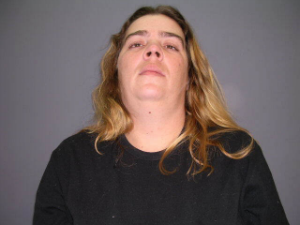 The Waynesboro Police Department has arrested a Fishersville woman on one felony count of embezzlement stemming from a theft earlier in the year.
Officers arrested Tracy Mae Jackson, 43 years old, on May 31 charging her with stealing cash from her previous employer, bp Everyday Co.  On March 17, an officer responded to the bp Everyday convenience store, 1441 West Main Street, to investigate the possible theft of a day's cash receipts totaling $2,751.00.
bp Everyday Co. upper management singled out Jackson, who was the store manager at the time, because she was responsible for the deposit and could not account for it.  She has since been fired from the store.
Jackson is free on bond.