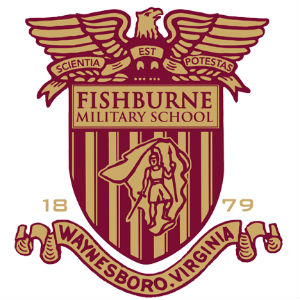 Fishburne Military School added an away game to its basketball schedule, but it's not all that far away, in the sense of awayness.
The Caissons will face Waynesboro High School, just a couple of blocks up the street, on Monday, Jan. 18. The move to add the game was made after the schools tried to schedule a scrimmage earlier in the year but could not find an open date, and then after another team cancelled a scheduled in-season match-up with the Little Giants, leaving WHS in a bind.
Fishburne Athletics Director Bryan Greene agreed to play on Waynesboro's floor because he knew that Fishburne's Alumni Gym would be too small to hold the crowd that will want to see this game.
Fishburne and WHS have long shared a friendly and competitive relationship, even sharing Waynesboro's track so that the Caissons can field a track team. There are several day students whose local friends regularly attend Fishburne's games and vice versa. There are also several faculty and staff members at each school that, at one time or another, have worked at both schools, and the Waynesboro community has embraced both schools as their own, giving support to many different programs at both schools.
The action begins at 6:00pm on January 18 as the JV teams face each other, the varsity teams tip-off at 7:30.