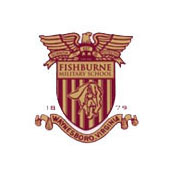 Fishburne Military School is ranked third in the Next Up Recruits preseason poll of postgraduate basketball teams released Thursday.
FMS is coming off its first-ever appearance in the National Prep Championships in 2013, which ended with an overtime loss to eventual national champ Northfield Mount Hermon, which begins the 2013-2014 campaign ranked fifth.
Brewster Academy tops the preseason poll. Hargrave is ranked second.
The Caissons will play Hargrave three times in the 2013-2014 season – Dec. 11 at Hargrave, Feb. 4 at home in Waynesboro, and then on March 1 in the finale of the Hargrave Piedmont Invitational.
The rest of the Top 10 includes New Hampton at #4, and then at 6-10 St. Thomas More, Notre Dame, South Kent, Believe Prep and Putnam Science.